.
---
January 8, 2017: HuffPost whitewashes Reuters headline to sanitize Palestinian terror attack against Jews
On the morning of January 8, 2017, this headline appeared on HuffPost's front page:
"At Least Four Dead In Jerusalem Truck-Ramming Attack"
Who rammed a truck into whom?  This headline gives no indicate as to who was the perpetrator, and who was the victim.
(Note also that it was slightly below the second day of coverage of a cat that was found hanging from a garage door)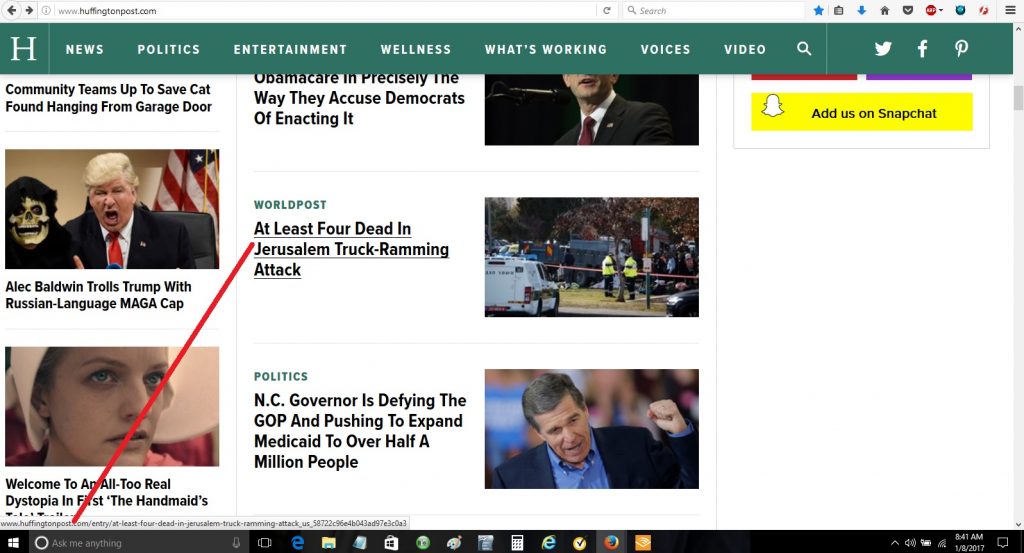 That headline led to this story page, where we see that it is a Reuters story, and the perpetrator and victims are clearly identified:
At Least Four Dead In Jerusalem Truck-Ramming Attack

JERUSALEM (Reuters) – A truck driven by a Palestinian rammed into pedestrians on a popular promenade in Jerusalem on Sunday killing four people, according to Israeli police who called it a deliberate attack.

"It is a terrorist attack, a ramming attack," a police spokeswoman said on Israel Radio.

Police said the dead, three women and one man, were all in their twenties. An Israeli bus driver who witnessed the incident said on the radio the truck plowed into a group of soldiers, and that they fired on the driver, who reversed direction and ran over them again.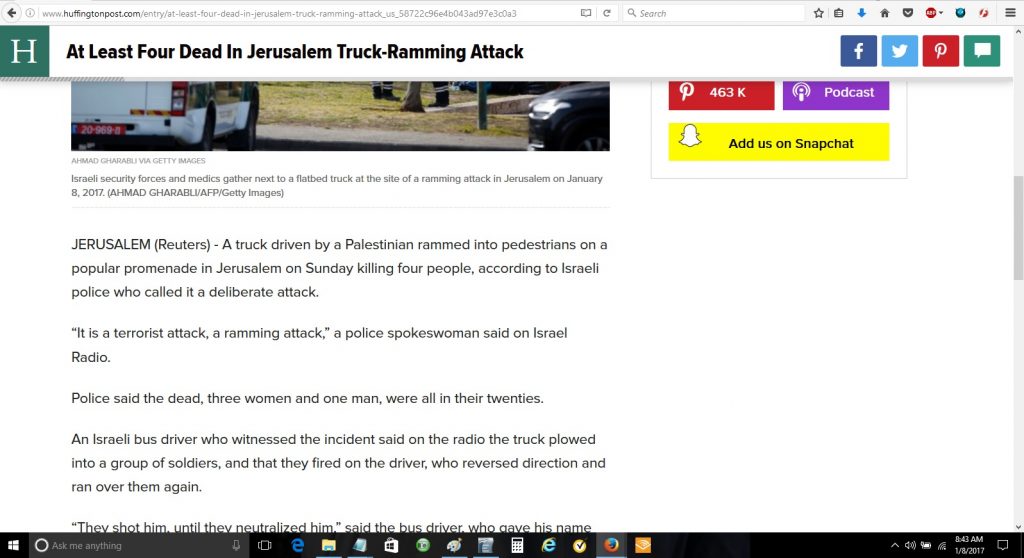 If that's the case, why did Reuters (and HuffPost) write such a nebulous, nondescript headline to describe this incident?
The fact is, Reuters wrote an accurate headline for this story; HuffPost took that headline and sanitized it to remove all mention of who perpetrated the attack: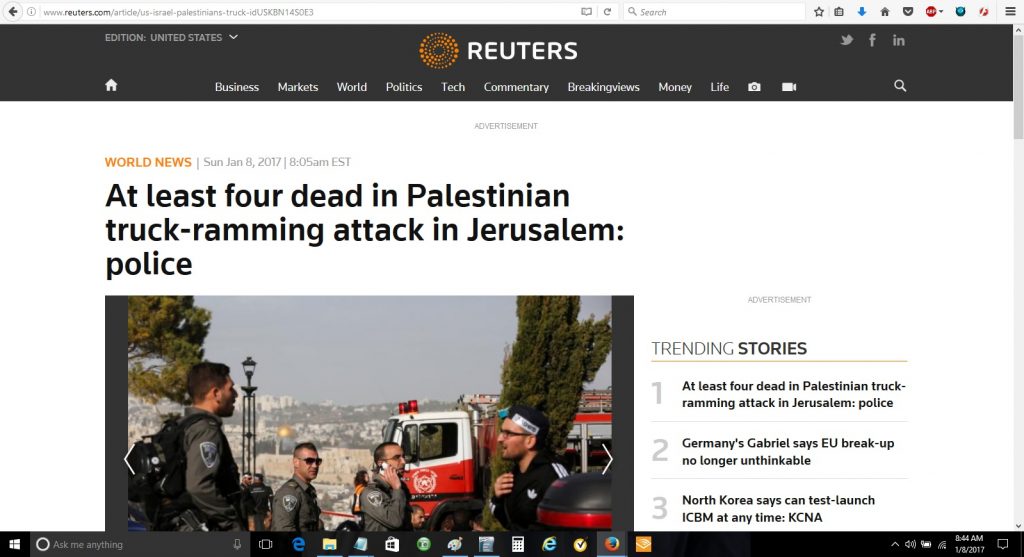 And here is the story page, the same as HuffPost's: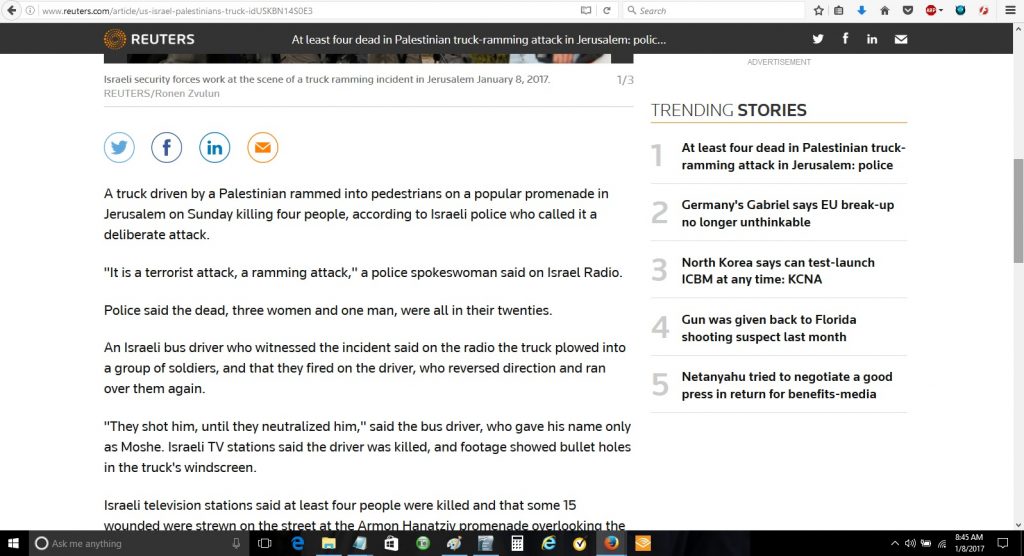 This isn't the first time HuffPost has taken a provided headline about a Palestinian terrorist attack on Jews, and sanitized it to remove indication of who attacked whom:
.
.
.