.
SaveTheWest.com is managed by: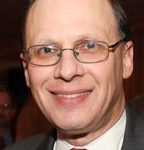 Kenneth Abramowitz is the founder and president of SaveTheWest.com.  A legendary healthcare industry analyst and investor, Ken became determined to use his extensive knowledge of economic and cultural matters to create a website that would help arm lay Westerners with the knowledge, confidence and resources to help preserve our liberty.  Through the years he has also donated to a broad array of pro-freedom think tanks and activist groups, and spoken before hundreds of audiences throughout the world.  See Ken's bio here, an interview with him here, and a seminal essay he wrote on how to save Western civilization here.
See Ken's articles here, and his "Thought of the Week" archive here.
---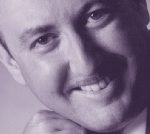 Jon Sutz is the consulting editor and videographer of SaveTheWest.com. A graphic designer, writer and creative consultant, he designed this website, and the three key graphic slide shows that dissect the core recommendations that Kenneth Abramowitz says must be followed in order to save the U.S. from its present, destructive path.  In addition to his many years of activism on behalf of liberty, Jon is also a passionate advocate for dogs, and enhancing human-dog relationships. He recently authored his first book, about the dog that helped to save his life after 9/11, and created an activism campaign (in her honor) to help prevent dogs from suffering in hot cars – HeatKills.org.
See Jon's complete archive of articles, reports and videos for SaveTheWest, here. Learn more about Jon's various work for SaveTheWest here.
.
.
.
.