.
SaveTheWest.com is managed by: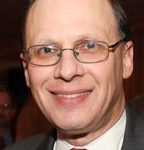 Kenneth Abramowitz is the founder and president of SaveTheWest.com.  A legendary healthcare industry analyst and investor, Ken became determined to use his extensive knowledge of economic and cultural matters to create a website that would help arm lay Westerners with the knowledge, confidence and resources to help preserve our liberty.  Through the years he has also donated to a broad array of pro-freedom think tanks and activist groups, and spoken before hundreds of audiences throughout the world.  See Ken's bio here, an interview with him here, and a seminal essay he wrote on how to save Western civilization here.
See Ken's articles here, and his "Thought of the Week" archive here.
---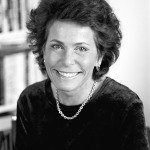 Dr. Rachel Ehrenfeld is Save the West's advisor on national and international security. She is the Founder and President of the New York-based American Center for Democracy and the Economic Warfare Institute (here). Dr. Ehrenfeld focuses on identifying patterns of seemingly unrelated domestic and foreign events as they link to threaten the U.S. political, social, and economic stability and its financial system and other matters related to U.S. and Western democracies' security. See her bio here