.
This is an example of a PUBLISHED HIDDEN PAGE.
You cannot find this on any menu, or anywhere on the site — unless you have this link, or are searching for some key term or item that I included here.
Example: Here is a picture of a dirty table at a KFC: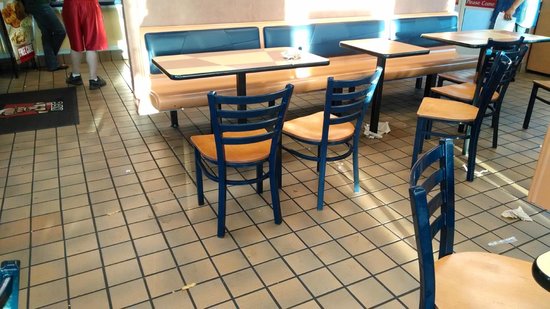 Here is where I got it:
https://www.tripadvisor.com/LocationPhotoDirectLink-g32999-d6582012-i97327482-KFC-Sacramento_California.html
Trip Advisor assigned the following name to the image:
kfc-2580-nothgate-blvd.jpg
The bottom line is, this page is NOT VISIBLE to any visitor to SaveTheWest.com. We are not promoting it, it is not featured on the front page, it was not linked to any menu, and no one who poured through every menu item, link and sub-link would ever find it.
The ONLY way anyone could find it is if they did a search of:
"dirty tables at KFC" or similar term
or
"image: kfc-2580-nothgate-blvd.jpg"
THAT is how we got here.
.
.
.