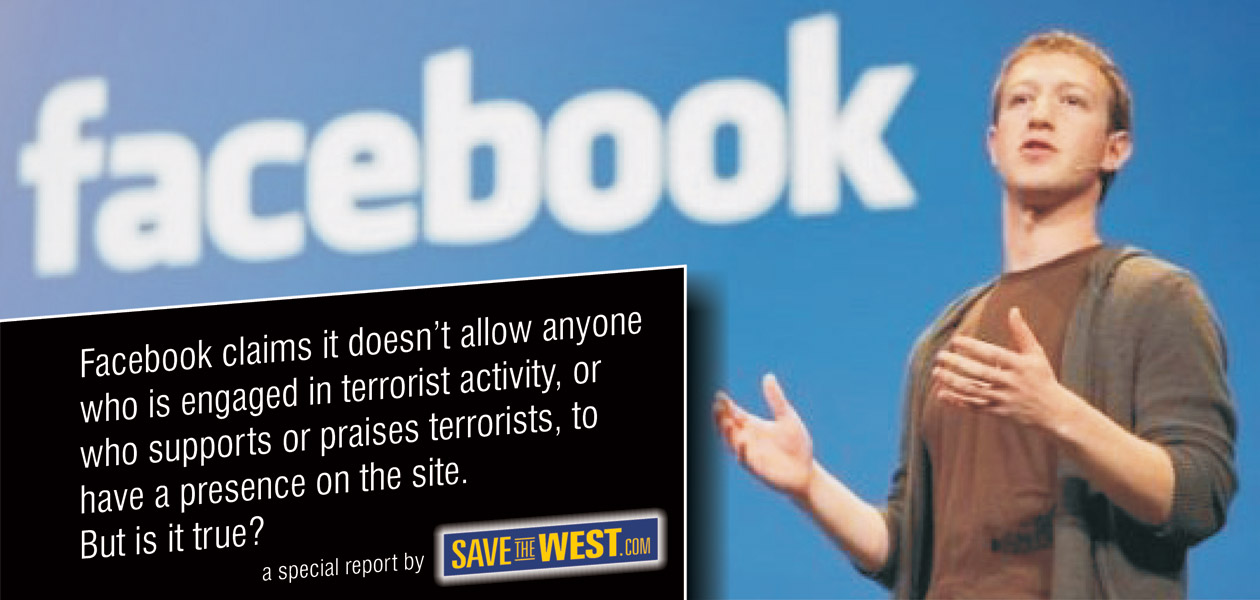 .
Facebook continues to enable notorious, highly-influential users to post materials that incite, glorify and justify terrorism against Jews
Allowing these posts to be published, and not permanently banning these users, are both violations of Facebook's stated ethical policies
The documentation in this report shows how one of these posts may have helped to incite several recent terrorist attacks, leaving one Israeli policewoman clinging to life in an ICU
---
Continued from:
Why does Facebook enable Palestinians to incite & glorify anti-Semitic terrorism, but bans users who don't?
Introduction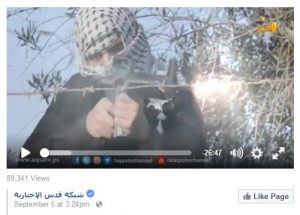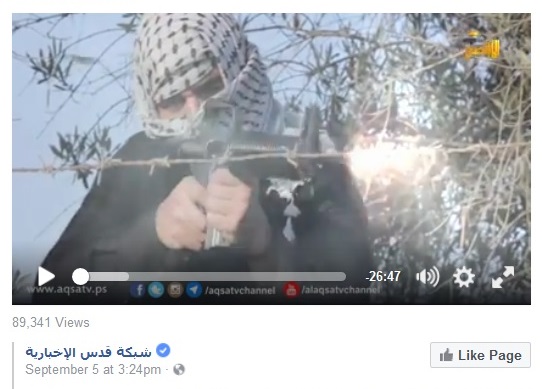 In our original report, published on September 14, 2016, we documented the fact that, in violation of its stated policies, Facebook has been consciously enabling two highly-influential Palestinian organizations, the Al Quds News Network (AQNN) and Fatah, to post materials that incite, glorify and justify terrorism against Jews. As if to emphasize its double-standards, Facebook recently banned several notable pro-freedom, anti-terrorism users, for posting written opinions — but which did not violate its policies.
Since then, we continued to monitor Facebook, to determine:
If it banned the AQNN and/or Fatah
If it removed any of the posts that these users had published, highlighted in our report, that clearly violate its policies
If it allowed either or both of these users to publish new materials, since then, that violate its policies
Our documentation shows that as of September 25:
(1) Facebook has allowed both the AQNN and Fatah to remain active.
(2) Facebook has not removed any of these users' posts that clearly violate its policies. (See the notations at the beginnings of each post, in our original report, which contain screencaps proving that each was still published as of September 25; example)
Further, as this report update shows, by continuing to enable the AQNN to post terrorism-supporting material at will, Facebook may have played a role in inciting five new terrorist attacks against Jews in Israel.
---
Background: Four Palestinian terrorist attacks on September 16-17
On Friday, September 16 (two days after our report went live) there were three Palestinian terrorist attacks against Jews. Read about these and additional attacks here.
Then, on the morning of Saturday, September 17, a Palestinian approached several IDF officers, under the auspices of reviewing some papers. He then pulled a large knife from his pants and attempted to murder these soldiers. The entire attack was captured on security video, including the officers' shooting of this terrorist, Hatem Abdel-Hafiz al-Shaloudi, who later died at the scene.
This story was covered widely in the Israeli news media. Even the Palestinian News Network presented the story accurately:
Palestinian man shot, killed after alleged stab attack in Hebron Saturday morning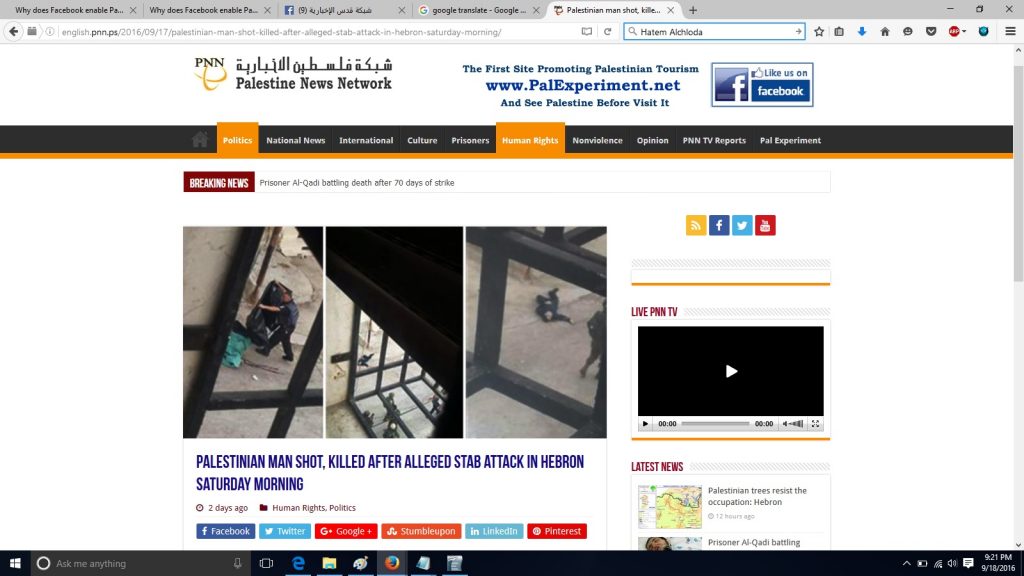 ---
The Al Quds News Network uploaded this video to Facebook, and posted it with the claim that this terrorist was "a martyr"

As noted in our original report, the Al Quds News Network ("AQNN") is an extremely popular "news" source and social media portal among young Palestinians, and is reportedly well-known for posting "snuff" videos, of Jews being murdered (1, 2).
The AQNN decided to use Facebook to promote the view that al-Shaloudi was not a terrorist, but rather, was a "martyr," and explicitly labeled him as such in the caption to the above video:
Located here: https://www.facebook.com/QudsN/videos/vl.1827501367485333/1264759556934276/?type=1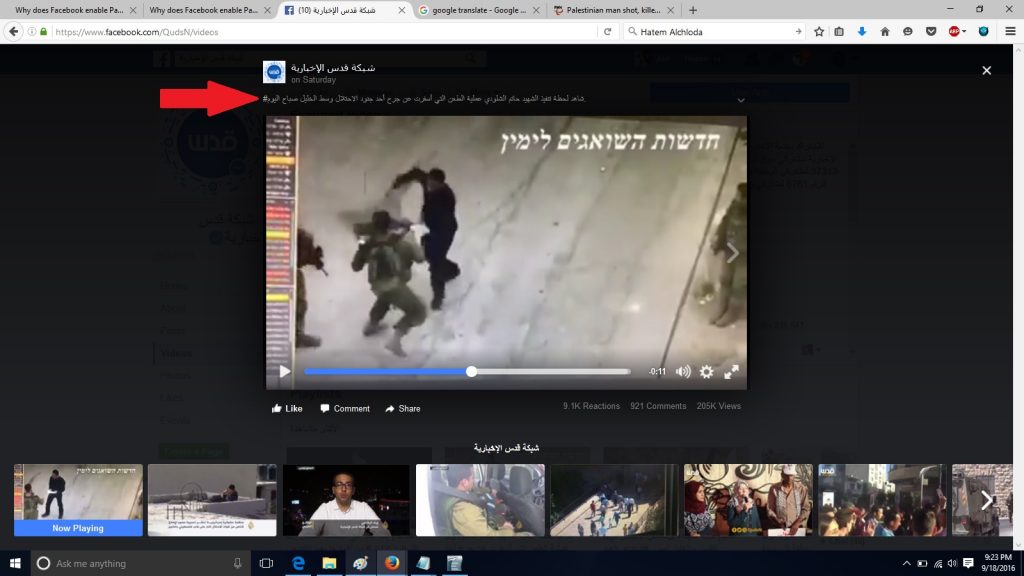 Here is a close-up of the caption:

The text reads:
شاهد لحظة تنفيذ الشهيد حاتم الشلودي عملية الطعن التي أسفرت عن جرح أحد جنود الاحتلال وسط الخليل صباح اليوم.
Which, according to Google Translate, reads as follows in Arabic:
"Witness the moment the implementation of the martyr Hatem Alchloda appeal process that resulted in the injury of one of the Israeli soldiers the center of Hebron this morning."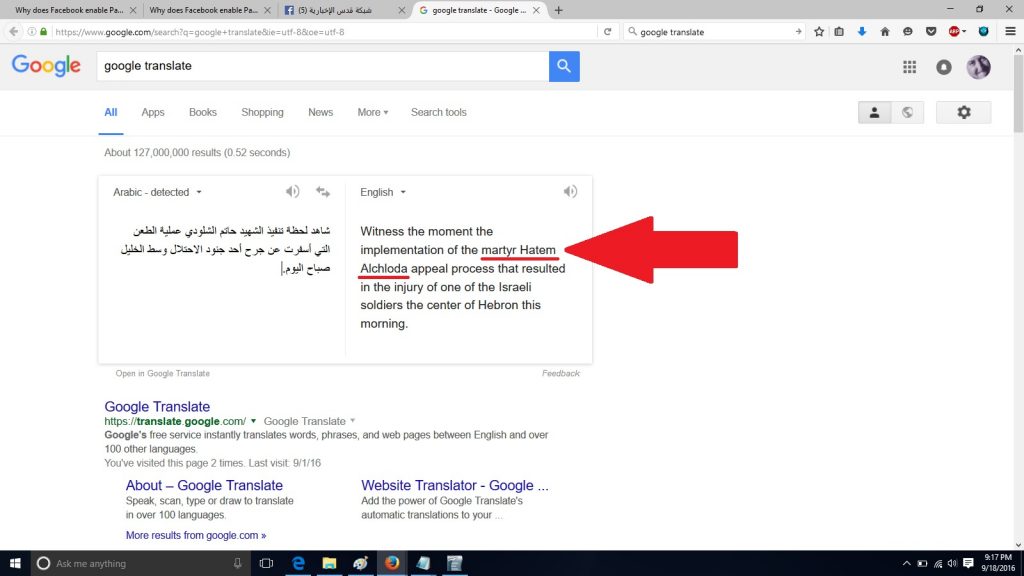 This post was an explicit violation of Facebook's ethical policies, as articulated in its Community Standards, which state the following (emphasis added):
Dangerous Organizations: What types of organizations we prohibit on Facebook.

We don't allow any organizations that are engaged in the following to have a presence on Facebook:

* Terrorist activity, or

* Organized criminal activity.

We also remove content that expresses support for groups that are involved in the violent or criminal behavior mentioned above. Supporting or praising leaders of those same organizations, or condoning their violent activities, is not allowed.
Given this, Facebook would have every legal and moral justification for permanently banning the AQNN — just as it did after it removed the "snuff video" that served as the catalyst for our original report.
---
Within 48 hours, the AQNN's video (and caption) was viewed more than 200,000 times…

As an indication of the AQNN's immense influence and reach within the Palestinian territories, the following screencap of its Facebook video page, taken Monday, September 19 at 6:30pm — 48 hours after it posted this video — shows that it has been viewed 209,217 times, and gained 8,336 "Likes":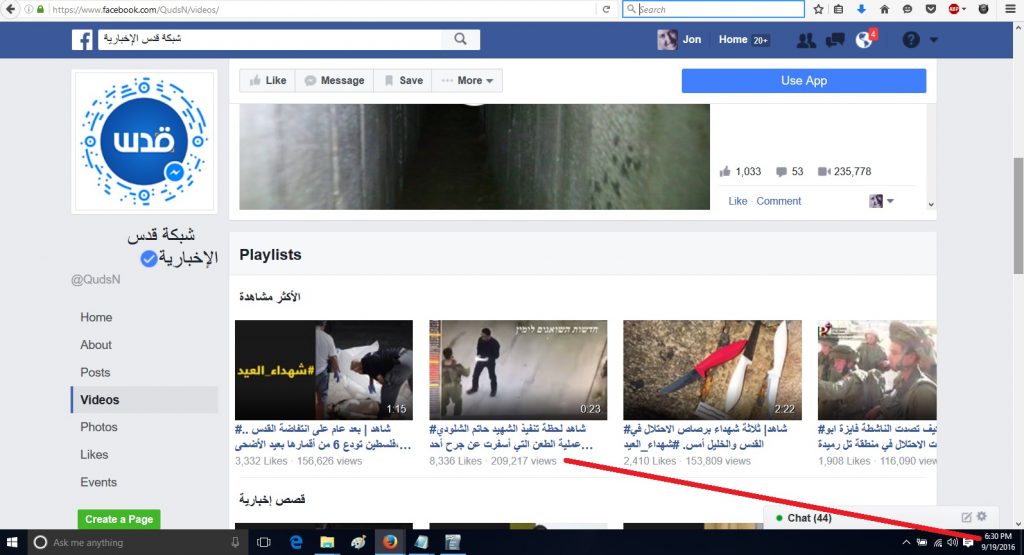 ---
… and there were five more Palestinian terrorist attacks against Jews — four of which were copycat stabbings

In the 48 hours after the AQNN posted on Facebook the video of Hatem Alchloda's attack on Israeli soldiers, and claimed he was a "martyr," there were four copycat attacks, and one rock-throwing attack: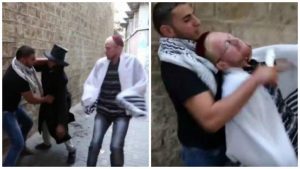 A stabbing attack in Jerusalem injured two Israeli police officers. One officer is recovering. The other, a 38-year-old female, is clinging to life in an ICU after severe stab wounds to her neck.
(Note: Palestinians have been publicizing instructional videos and other materials that show how to stab a Jew in the neck, to ensure the highest likelihood of killing the victim; sample image at right. Learn more here.)
---
Questions

Did the fact that Facebook enabled the AQNN to explicitly depict a terrorist who had attempted to murder Jews as "a martyr" help to incite the additional attacks in the following 48 hours?
There is no way to know for sure. One thing, however, is certain: Facebook's acts are helping to facilitate the mass incitement of terrorism against Jews, by users whom, according to its ethical policies, should have been banned long ago.
If you would like to express your thoughts on these matters to Facebook, please click here.
Our open questions to Mark Zuckerberg
Given the facts documented in this report, and in our original report, we have several questions for Mark Zuckerberg, the founder, chairman and CEO of Facebook:
Dear Mr. Zuckerberg:
We assume that you neither knew of, nor condoned the actions that certain Facebook employees have taken to perpetrate the acts that are documented in our two reports, especially as they are egregious violations of your publicly-stated ethical policies. As you contemplate how to approach this matter, we submit the following questions, in the hopes that they will help you to morally clarify the situation: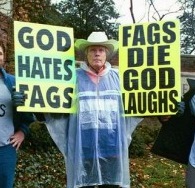 (1) Let us imagine that you discovered some of your employees were allowing the notorious Westboro Baptist Church (godhatesfags.com) to not only maintain a page on Facebook (which, apparently, you do not), but to chronically publish materials that incite, glorify and justify terrorism against gays, lesbians and transgender people. And then claim those who perpetrate these acts are "martyrs," who will be richly rewarded in Heaven. Would you allow this to continue?
(2) Let us now imagine that there were a rival social media site that offered similar services to Facebook's. And that certain employees of this site were willfully, knowingly enabling its fans to incite, glorify and justify acts of terrorism against Facebook employees. How long would it take for you to call the police, and your lawyers?
(3) Assuming you answer these questions the way we hope you will, what steps are you going to take to ensure that all Facebook employees enforce its prohibition of any user who is intent on posting materials that incite, glorify and justify terrorism – against anyone?
These questions will be submitted to Mr. Zuckerberg this week via a letter that SaveTheWest founder Kenneth Abramowitz will be sending him. We will promptly post any reply we receive at SaveTheWest and on our social media.
---
Bibliography
(I) Recent Palestinian terrorist attacks
(II) Palestinian media instructing how to stab Jews in the neck
(III) The lawsuits against Facebook
.
(I) RECENT PALESTINIAN TERRORIST ATTACKS

Presented in chronological order.
2 Palestinians ram truck into West Bank bus stop, one of them killed: Palestinian man killed, woman injured, as they try to run over people near Kiryat Arba; 3 Israelis treated for mild injuries; knife found in vehicle, by Judah Ari Gross, Times of Israel, September 16, 2016, 2:15 pm.
Amid West Bank terror spike, IDF boosts forces in Hebron: Extra battalion sent to flashpoint city after three attacks in two days; upcoming holidays raise specter of renewed violence, by Judah Ari Gross, Times of Israel, September 17, 2016, 9:47 pm. Excerpt:
On Friday morning, a Jordanian national was shot and killed as he attempted to stab a Border Police officer at the Damascus Gate in Jerusalem. Less than an hour later, a soldier shot and killed a Palestinian man and seriously wounded a Palestinian woman who allegedly carried out a car-ramming attack outside the Kiryat Arba settlement next to Hebron.
On Friday afternoon, a bus driver was also lightly wounded when unidentified perpetrators threw rocks and glass bottles full of paint at his vehicle on the highway between Jerusalem and the Ma'ale Adumim settlement. Finally on Friday evening, a soldier was lightly wounded in a stabbing attack in Hebron. The assailant was shot and killed by forces at the Gilbert checkpoint near the Tel Rumeida neighborhood. […]
On Saturday morning an IDF soldier was lightly wounded in a stabbing attack in the West Bank city of Hebron. The assailant, identified as Hatem Abdel-Hafiz al-Shaloudi, was shot and killed by security forces near the Tel Rumeida neighborhood of the city, the army said.
Stabbing attack in Jerusalem's Old City: Two seriously wounded in stabbing attack near Herod's Gate in Old City. Terrorist neutralized; by David Rosenberg, Arutz Sheva, September 19, 2016, 7:45am. Excerpt:
Two Israelis were wounded Monday morning in a terror attack in the Old City of Jerusalem. Initial reports indicate the two were stabbed near Herod's Gate, and that the attacker has been neutralized.
Both of the victims have been identified as police officers. One, a 38-year old female officer, is in serious condition. The second victim, a 45-year old male officer, is in moderate condition.
Two Palestinians shot dead in alleged Hebron stabbing attempt: Assailants killed after approaching border guards in flashpoint city with knives drawn, police say, by Judah Ari Gross, The Times of Israel, September 19, 2016, 2:33 pm. Excerpt:
Border Police officers shot and killed two Palestinian men apparently attempting to carry out a stabbing attack near the Tomb of the Patriarchs pilgrimage site in Hebron on Monday, police said. They approached the officers before taking out knives and attempting to stab a group of them. The Border Police officers opened fire at the assailants, hitting both of them, police said.
One was pronounced dead a short while later, while the other was taken to Jerusalem's Shaare Zedek Medical Center in critical condition and died of his wounds a few hours later, police said. The assailants were identified as cousins Muhannad Jamil al-Rajabi, 21, and Amir Jamal al-Rajabi, 17, by the Palestinian health ministry. They were both residents of Hebron.
Another stabbing attempt foiled in Hevron: For the second time today, a stabbing attempt was foiled in Hevron this evening, by Uzi Baruch, Arutz Sheva, September 19, 2016, 10:22pm. Excerpt:
IDF forces foiled an attempt tonight (Monday) to stab a soldier in the Abu Sneineh neighborhood of Hevron. During routine searches, a terrorist attempted to attack the unit and was neutralized without being shot. He was arrested and taken for questioning by security forces.
Police arrest brothers of East Jerusalem man who stabbed cops: Policewoman in very serious condition with neck wounds, male colleague stable with moderate injuries after attack near Old City, The Times of Israel, September 19, 2016, 11:25 pm. Excerpt:
Israeli police on Monday arrested the three brothers of an East Jerusalem man who stabbed and wounded two police officers outside the capital's Old City earlier in the day. The three were suspected of expressing support for the stabbings, and police were investigating whether they helped their brother plan and carry out the attack. The assailant, 20-year-old Ayman Kurd, a resident of the Ras al-Amoud neighborhood, was shot and critically wounded during the attack, police said.
A 38-year-old policewoman was seriously wounded in the assault, and a 45-year-old policeman sustained moderate injuries.
As terror returns to Israel's streets, UN envoy urges restraint: After 8 attacks since Friday, Mladenov says sides 'must take measures to preserve calm'; Herzog blames government for renewed violence, by Times of Israel staff, September 19, 2016, 9:05pm.
5 Days of Terror in Israel, what happened?: Since Friday, there has been a surge in terror attacks. We are here to inform you of those attacks and try to figure out why they happened. Created by StandWithUs, for PlayBuzz.com, September 20, 2016.
Israel: Palestinian killed after attempted stabbing, Boston Herald (via AP), September 20, 2016.
Soldiers foil stabbing at Kiryat Arba bus stop — army: Palestinian teenager shot, seriously wounded as he tries to attack Israelis outside West Bank settlement, by Judah Ari Gross, Times of Israel, September 23, 2016, 12:46 pm. Excerpt:
A Palestinian teenager on Friday attempted to stab Israelis outside the West Bank settlement of Kiryat Arba before he was shot by Israeli security forces, the army said. No Israelis were injured in the attack. The assailant — 14 years old according to Palestinian media — was shot and wounded. He received treatment on the scene, before being taken by military ambulance to Jerusalem's Shaare Zedek Medical Center for further medical care, the army said.
The assailant suffered gunshot wounds to the leg and chest. He was in serious condition, unconscious and on a ventilator, according to a spokesperson for the hospital.
.
(II) PALESTINIAN MEDIA INSTRUCTING HOW TO STAB JEWS IN THE NECK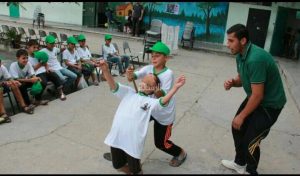 Gaza kids put on play about stabbing, killing Israelis: Young children brandishing toy knives and guns act out violent scenes in event broadcast on Hamas television; by Times of Israel staff April 27, 2016.
'How to Stab a Jew' Going Viral on Palestinian Authority Social Media: Arab terrorists have released a "How to kill a Jew" video, and its going viral, by Tzvi Ben-Gedalyahu, Jewish Press, December 28th, 2014.
Videos teach would-be Palestinian attackers 'how to stab': Graphic photos and footage posted to social media include detailed instructions for maximizing bodily damage, by Raoul Wootliff, Times of Israel, October 15, 2015.
(III) THE LAWSUITS AGAINST FACEBOOK
NY judge raps Facebook for not taking suit by Israeli terror victims seriously: Nicholas Garaufis says it's 'outrageous, irresponsible and insulting' that social media giant would send first-year attorney to defend case, by Times of Israel staff September 23, 2016. Excerpt:
A Brooklyn judge on Thursday slammed Facebook for making light of a $1 billion lawsuit filed by Israeli terror victims, calling a decision by the social media giant's law firm to send a first-year associate to defend the case "outrageous, irresponsible and insulting."
In July, the families of five Americans murdered or injured in recent Palestinian terror attacks in Israel lodged a lawsuit against Facebook for failing to ban the Gaza-based terror group Hamas from using its social media platform. The suit was brought to the New York State District Court under the Anti-Terrorism Act, which allows American citizens who are victims of terror attacks overseas to sue in US federal court.
In a hearing on Thursday, US District Judge Nicholas Garaufis gave a public dressing-down of the lawyer representing Facebook. "You tell your folks back at Kirkland & Ellis that if they think so little of this court that they didn't send a partner here to talk about this kind of problem which implicates international terrorism and the murder of innocent people in Israel and other places," Garaufis said, according to the New York Daily News. "I think it's outrageous, irresponsible and insulting."
Garaufis ordered a new hearing on September 28, and said he wanted a partner from the firm present.
Facebook apologizes for disabling Palestinian journalists' accounts, by Ali Abunimah, Electronic Intifada Media Watch, September 24, 2016 [Ed.: EI is a virulently anti-Israel propaganda and incitement website]. Excerpt:
Facebook says it made a mistake in disabling the accounts of journalists who administer the pages of two of the most widely read Palestinian publications on the Internet. "The pages were removed in error and restored as soon as we were able to investigate," a Facebook spokesperson has told The Electronic Intifada. "Our team processes millions of reports each week, and we sometimes get things wrong. We're very sorry about this mistake."
The Electronic Intifada understands that the accounts were suspended after they had been reported for violations of Facebook's "community standards." But once investigations were undertaken and no violations were found, they were restored.
On Friday, administrators for the Facebook pages of Quds, which has more than five million "likes," and Shehab News Agency, which has more than six million, found they could not access their accounts. Quds and Shehab News Agency have confirmed to The Electronic Intifada that the disabled accounts have now been restored.
.
.
.