.
A supplement to the SaveTheWest.com special report, "Ten vital facts about the refugee crisis that every American should know."
Although many prominent news and governmental organizations have been depicting Middle Eastern refugees in purely benevolent terms, and as overwhelmingly comprised of women and children, few have the global influence that the Huffington Post enjoys. Now the world's most-read online newspaper, with fifteen editions around the world, HuffPo, as it is commonly known, has uniformly presented refugees as peaceful or distraught women and children.
The following is a sampling of images from HuffPo's front page during September-October 2015: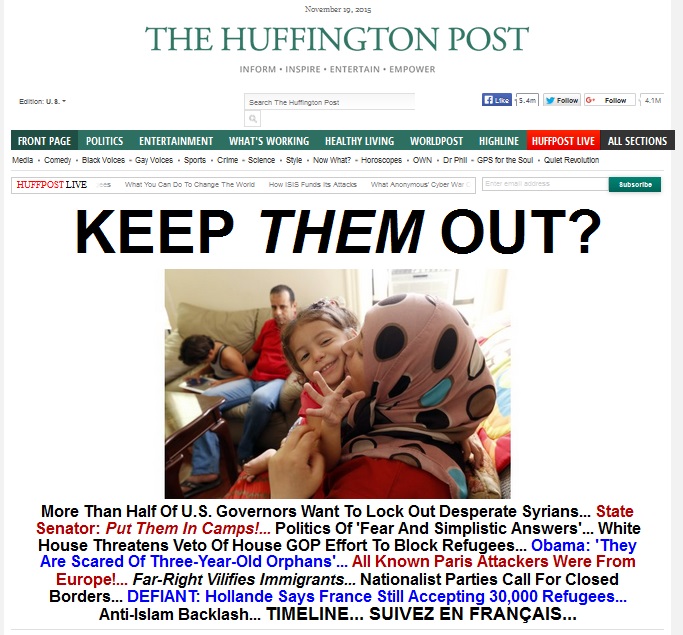 .
.
.