.
by Jon Sutz, Editor, SaveTheWest.com
(1) Overview
(2) Adolf Hitler

(3) Joseph Stalin
(4) Vladmir Lenin
(5) Mao Tse Tung
---
(1) Overview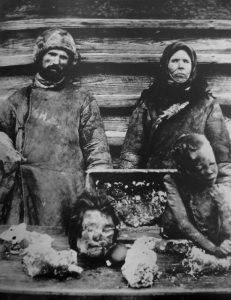 Freedom is the enemy of totalitarian regimes, whether they are run by a dictator or a gang.  After seizing control of a nation's physical defenses, such regimes' invariable next task is to seize control of its schools, media and all means by which people produce, share and store information, and placing them under tight, centralized control.  Only approved materials and methods are allowed.  Those who defy these decrees are punished, often savagely.
This page contains pivotal quotes by the leaders of history's most murderous totalitarian regimes, on the vital importance of controlling a nation's educational system.  All of these mass murderers had two things in common:
They explicitly said their ideology was rooted in socialism
They explicitly said one of their core missions was to destroy capitalism
Together, these monsters murdered an estimated 94 million people in the 20th century.  Yet as a recent article documented, most young Americans have no idea of who these monsters were, or what they did — and are being indoctrinated to support socialism.
The quotes here are attributed to link-able sources whenever possible; others are cited from books and speeches.  All are widely accepted as legitimate.
If you know of a quote that you think should be included here, please contact us.
---
(2) Adolf Hitler
People murd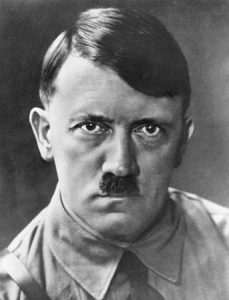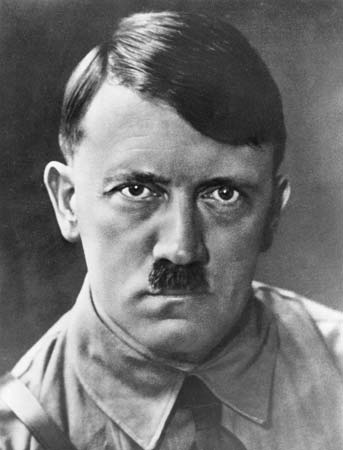 ered under his regime: Estimated 11 million (civilian noncombatants only; when soldiers are added in, the total from all axis powers rises to an estimated 60 million)
"Each activity and each need of the individual will thereby be regulated by the party as the representative of the general good. There will be no license, no free space, in which the individual belongs to himself. This is Socialism — not such trifles as the private possession of the means of production. Of what importance is that if I range men firmly within a discipline they cannot escape?
"Let them then own land or factories as much as they please. The decisive factor is that the State, through the party, is supreme over them, regardless whether they are owners or workers. All that, you see, is unessential. Our Socialism goes far deeper… [T]he people about us are unaware of what is really happening to them. They gaze fascinated at one or two familiar superficialities, such as possessions and income and rank and other outworn conceptions. As long as these are kept intact, they are quite satisfied. But in the meantime they have entered a new relation; a powerful social force has caught them up. They themselves are changed. What are ownership and income to that? Why need we trouble to socialize banks and factories? We socialize human beings."
– To Hermann Rauschning, 1933; cited in: The Ominous Parallels, p.231.

"The most brilliant propagandist technique will yield no success unless one fundamental principle is borne in mind constantly and with unflagging attention. It must confine itself to a few points and repeat them over and over. Here, as so often in this world, persistence is the first and most important requirement for success."
– Mein Kampf, vol. 1, ch. 6: "War Propaganda."
"It is thus necessary that the individual should finally come to realize that his own ego is of no importance in comparison with the existence of his nation; that the position of the individual ego is conditioned solely by the interests of the nation as a whole.  That above all, the unity of a nation's spirit and will are worth far more than the freedom of the spirit and will of an individual… we understand only the individual's capacity to make sacrifices for the community, for his fellow man."
– Speech in Buckburg, Germany, Oct. 7, 1933.

"The art of leadership, as displayed by really great popular leaders in all ages, consists in consolidating the attention of the people against a single adversary, and taking care that nothing will split up that attention into sections."
"We are socialists, we are enemies of today's capitalistic economic system for the exploitation of the economically weak, with its unfair salaries, with its unseemly evaluation of a human being according to wealth and property instead of responsibility and performance, and we are all determined to destroy this system under all conditions."
– 1927 speech, cited in The Politically Incorrect Guide To Socialism.
And a seminal quote by Joseph Goebbels, Hitler's Minister of Propaganda:
"If you tell a lie big enough and keep repeating it, people will eventually come to believe it. The lie can be maintained only for such time as the State can shield the people from the political, economic and/or military consequences of the lie. It thus becomes vitally important for the State to use all of its powers to repress dissent, for the truth is the mortal enemy of the lie, and thus by extension, the truth is the greatest enemy of the State."
See and hear the children raised in Hitler's indoctrination machine in the documentary, "Hitler Youth: The Nazi Child Army":
---
(3) Joseph Stalin
People murdered under his regime: 6 million (civilian noncombatant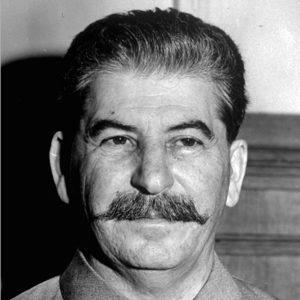 s only)
"Education is a weapon whose effects depend on who holds it in his hands and at whom it is aimed."

– Source: Black Book of Communism.

"Ideas are more powerful than guns. We would not let our enemies have guns, why should we let them have ideas?"
– Source: Black Book of Communism.

---
(4) Vladmir Lenin

People murdered under his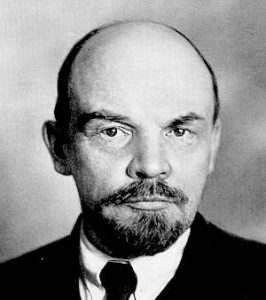 regime: Est. 3-10 million (civilian noncombatants only)
"Give us the child for 8 years and it will be a Bolshevik forever."
– Source: Black Book of Communism.
"Give me four years to teach the children and the seed I have sown will never be uprooted."
– Source: Black Book of Communism.
"The real education of the masses can never be separated from their independent political, and especially revolutionary, struggle."
–– Source: Black Book of Communism.
---
(5) Mao Tse Tung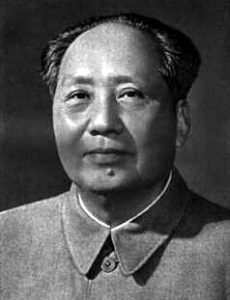 People murdered under his regime: Est. 65 million
"This is a socialist movement for the self-education and self-remolding of the people." 
– November 6, 1957, "Speech at the Meeting of the Supreme Soviet of the USSR in Celebration of the 40th Anniversary of the Great October Socialist Revolution."
"How can everyone be expected to get moving and how can anything be done well? To solve this problem the basic thing is, of course, to carry out ideological education on the mass line, but at the same time we must teach these comrades many concrete methods of work."
– April 2, 1948, "A Talk to the Editorial Staff of the Shansi-Suiyuan Daily," Selected Works, Vol. IV, pp. 241-42.
"Ideological education is the key link to be grasped in uniting the whole Party for great political struggles. Unless this is done, the Party cannot accomplish any of its political tasks."
– April 24, 1945, "On Coalition Government," Selected Works, Vol. III, p. 315.
"All departments and organizations should shoulder their responsibilities in ideological and political work. This applies to the Communist Party, the Youth League, government departments in charge of this work, and especially to heads of educational institutions and teachers."
– February 27, 1957, "On the Correct Handling of Contradictions Among the People," Selected Works, Vol. V, p. 405.

.
.
.