Threat Analyst Ken Abramowitz is author of "The Multifront War"
Editor: Dr. Rachel Ehrenfeld, President, American Center for Democracy (ACD)
See the sources for this article and more research in the Additional Reading section
---
QUOTE OF THE WEEK:
---
French President Macron's recent visit to China, with a large delegation of businessmen in tow, culminated with Macron and Chinese President Xi Jinping signing a 51-point joint declaration. The agreement detailed France's strategic partnership with China, without  regard for the major ideological differences that separate them. This should not have surprised the U.S. since President Macron publicly stated that France sought "strategic autonomy" from the U.S. and even encouraged the E.U. to follow suit. But Macron's actions were met with disappointment by naive Americans, who still expected French gratitude for saving the continent in WW1 and WW2. How ungrateful can an ally be, they wondered.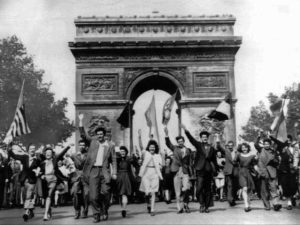 At about the same time, in the Middle East – three months after Xi's visit to Riyadh – Chinese diplomats brokered a deal between Saudi Arabia and its sworn enemy, Iran. The leading Sunni Kingdom and its revolutionary Shiite enemy agreed to renew bilateral diplomatic ties, which were severed in 2016 after a mob attack on the Saudi embassy in Tehran, following the execution of a prominent Shi'ah cleric in Riyadh.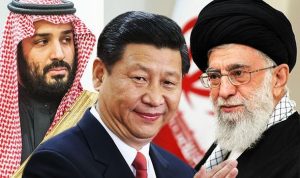 These events demonstrated the rapidly declining status of the U.S. as a Superpower.
We at Save The West offer some educated guesses as to why America's supposed allies are now embracing Communist China:
1) France and Saudi Arabia seek trade concessions to penetrate the vast Chinese market.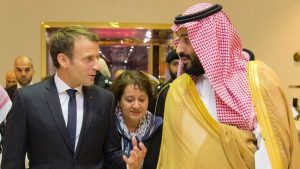 2) Saudi Arabia hopes China will persuade Tehran to stop their proxies' aggression against the Kingdom, especially the Houthis' missile attacks from Yemen.
3) Defending Ukraine uses up NATO weapons inventories to such a massive extent that the E.U., NATO, and the U.S. would not have the resources to defend Taiwan when (not if) the Chinese attacked the independent island, which has never been part of the Communist People's Republic of China.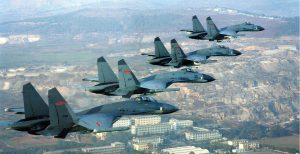 4) Democracies are unwilling to spend sufficient resources to defend themselves.
5) Saudi Arabia no longer trusts America to protect the desert Kingdom. And while the Saudi military is better armed than Iran's military, it is less experienced in ground warfare than the Iranians.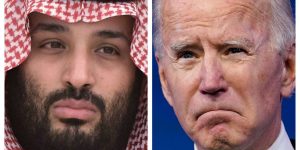 6)  The pragmatic French prefer a rising Superpower over a declining one.
We are witnessing how gross and purposeful mismanagement has rapidly transformed the U.S. into a paper tiger. As a result, America's sunny-weather allies are watching the gathering clouds of the Ukraine-Russia war that could pose existential threats to them all. Taiwan appears far away to them, and China's enormously sized economy is seductive,  while its growing military power is intimidating. France, Iran, and Saudi Arabia are increasingly dancing to China's music.
Can you blame them?
---
ADDITIONAL READING:
Europe: Unwilling to Defend Itself – GatestoneInstitute.org
What is really going on with Saudi Arabia, Iran, China: analyst – Fortune.com
U.S. Struggles to Replenish Munitions Stockpiles as Ukraine War Drags On – WSJ.com
Why the Middle East no longer trusts America – ArabNews.com
French Visit Undercuts U.S. Efforts to Control China – NYTimes.com
Is the US just a paper tiger? – JPost.com
How Joe Biden's $33bn Ukraine War Plan Compares to NATO Defense Budgets – Newsweek.com