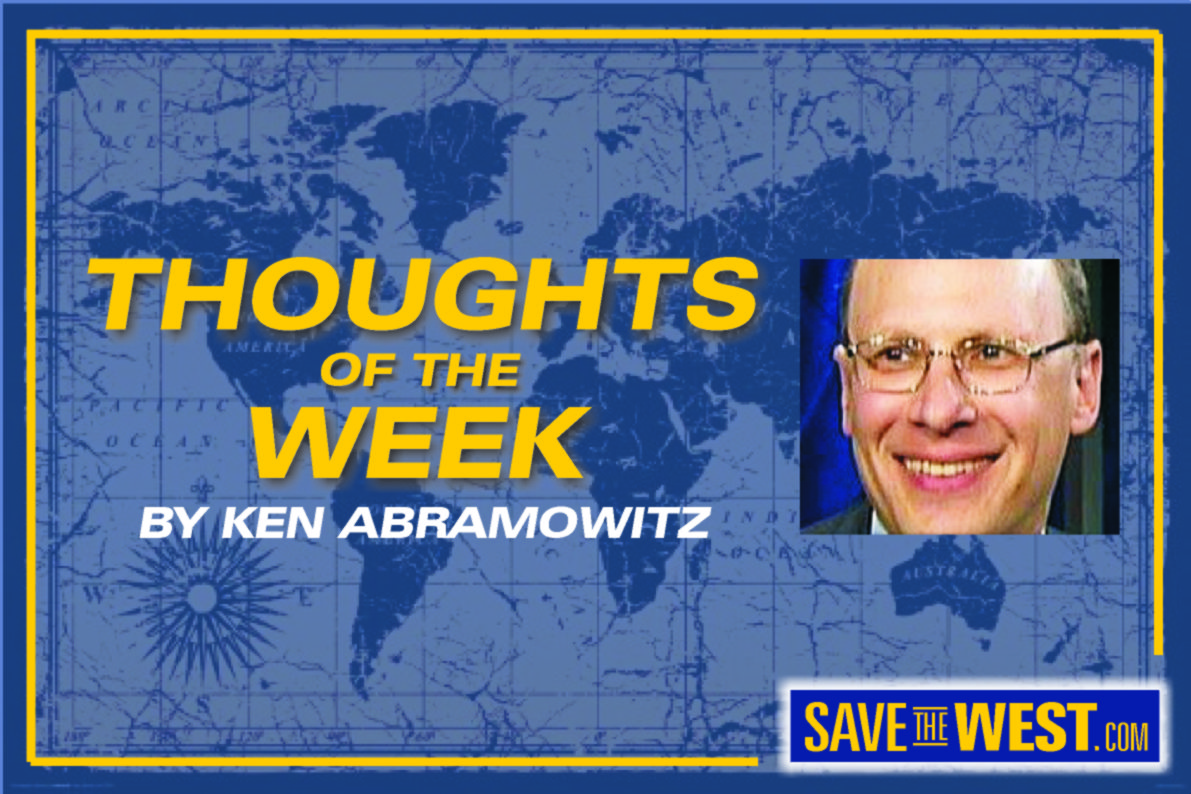 .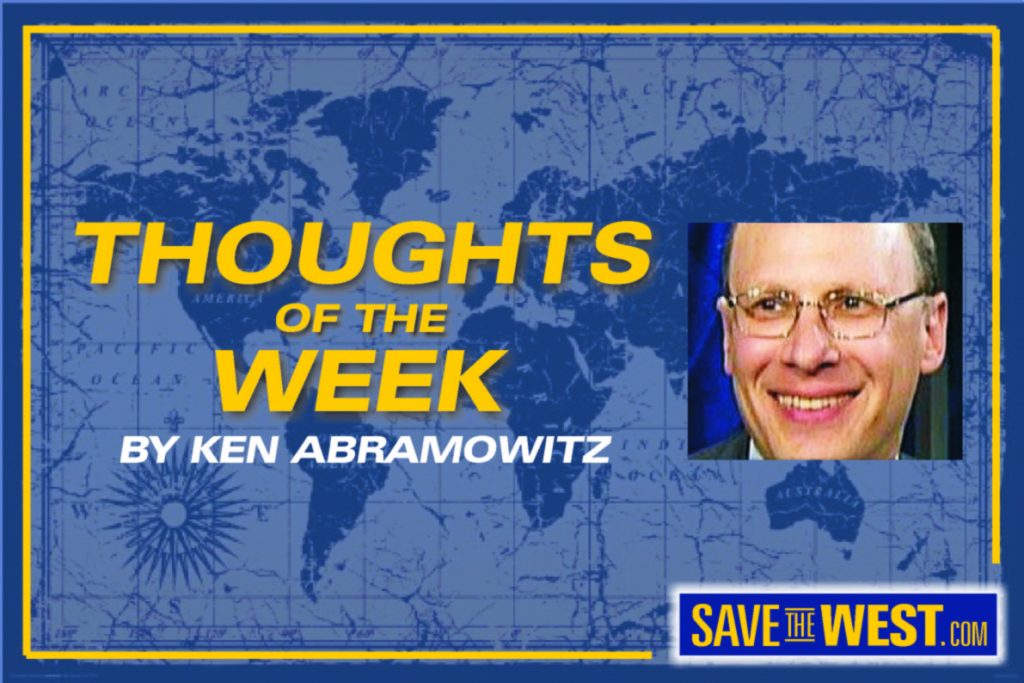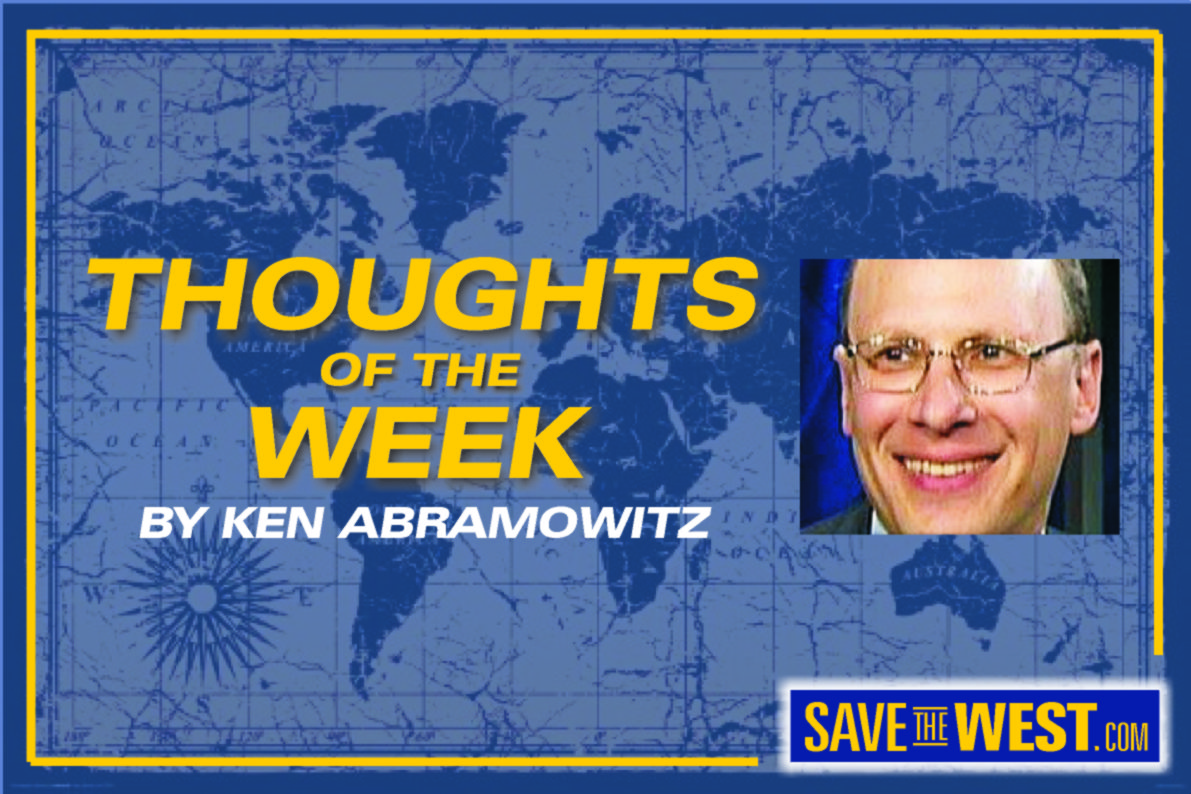 By Ken Abramowitz, founder and president, SaveTheWest.com
The family of nations meets at the United Nations this month in NYC. What a great time for world harmony! Let's negotiate and compromise away our disagreements! Right?
No, wrong!
Instead, let's resolve our disagreements with our enemies by us winning, and them losing!
Let us do seven things:
(1) Work to break up the North Korean-Iranian nuclear marriage.
(2) Isolate Iran, the number one source of evil in the world today. It's now time for ultimatums!
(3) Push Iran out of the UN, for repeatedly promising "Death to America!!!" and "Death to Israel!!!"  There is no room anymore for Iran to be among the family of civilized (and even semi-civilized) nations.
(4) Demand that the Iranian government finally pay the tens of billions in judgments awarded to American victims of Iranian terrorism, by U.S. courts — including for its role in helping Al Qaeda to perpetrate the 9/11 attacks.  The fact that President Obama did not deduct these judgments from the estimated $100 billion he released to Iran's mullahs, as part of the phony "deal" he negotiated with them, should outrage every American, regardless of their political ideology. America's "news" media, however, never pressed Obama on this — and neither did the GOP, acts for which both should be deeply ashamed.
(5) Demand that Iran immediately close down its worldwide terror structure in more than 10 countries, into which it has deployed tens of thousands of physical, narco, and cultural terrorists. Most acutely, as Politico revealed in January 2018, in order to keep the nuclear "deal" on track, Obama quashed a multi-agency task force designed to take down a massive operation by Iran-backed Hezbollah, in which it smuggled illegal drugs into the U.S., then uses the proceeds to fund its worldwide terror operations.  To this day, this story has received practically no media attention.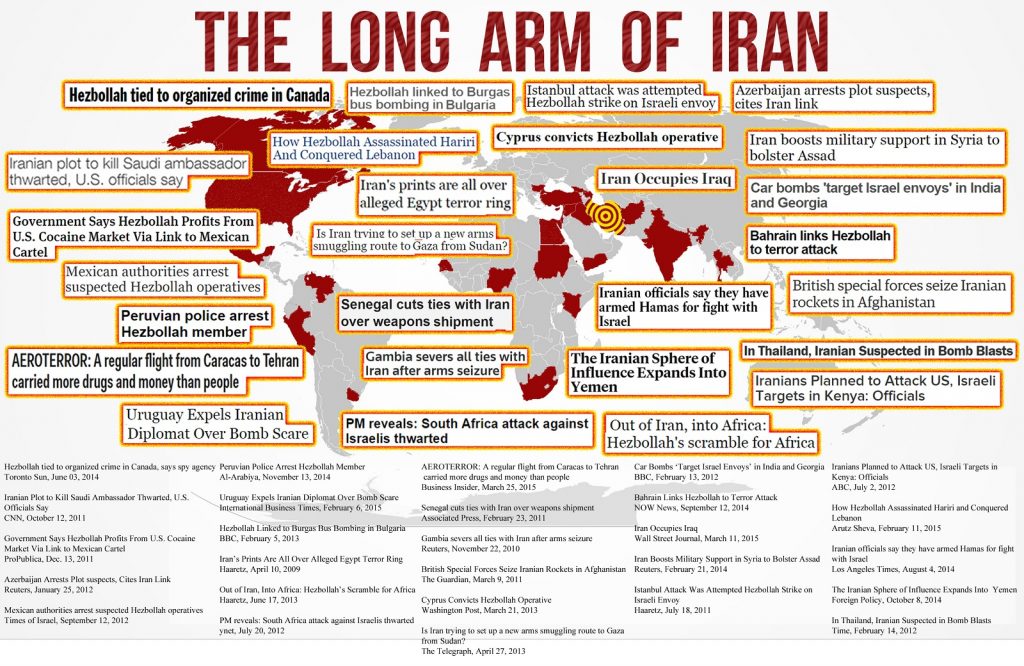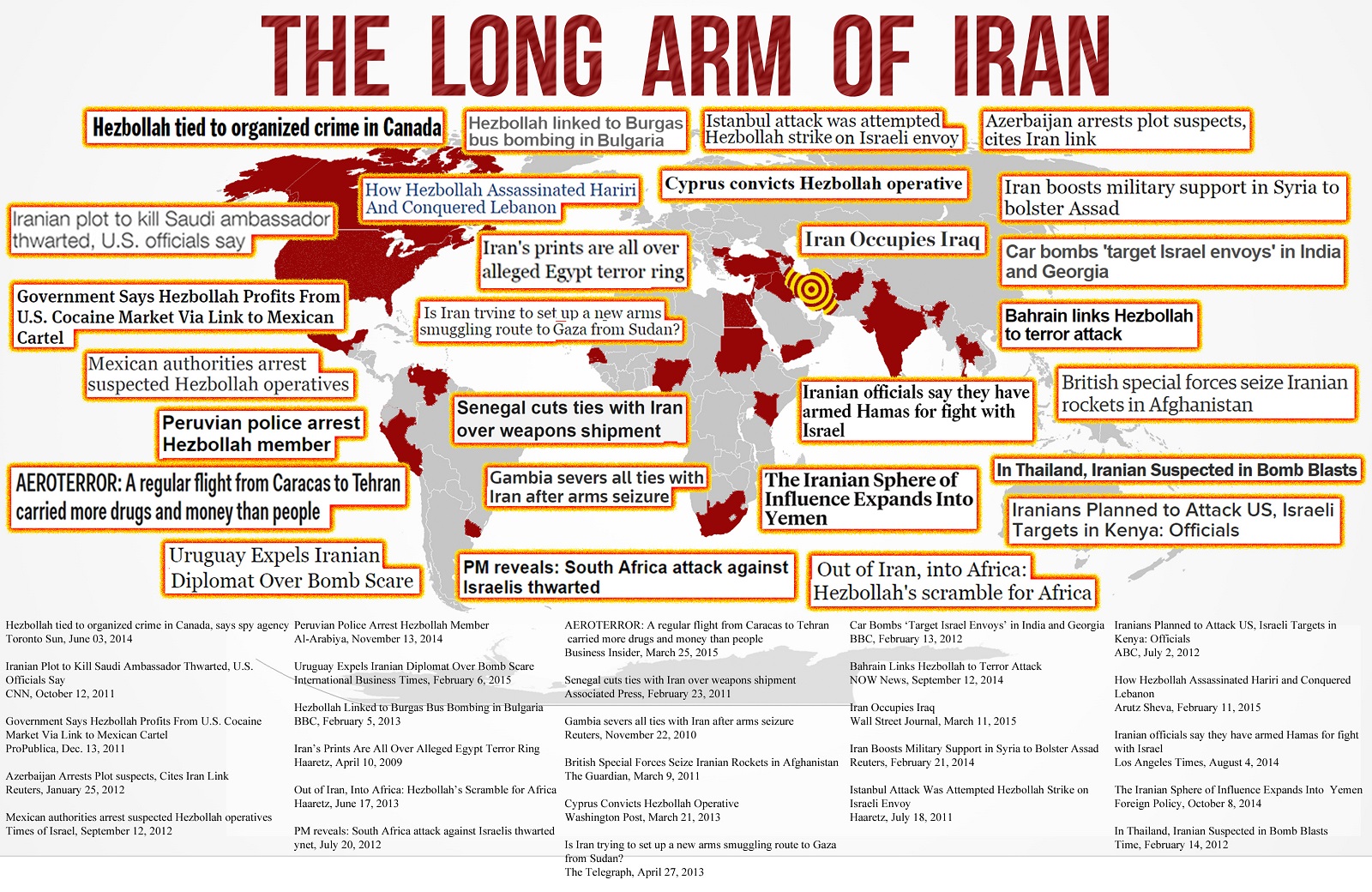 (6) Advocate cutting Iran in half, by supporting the independence of the estimated 50% non-Persian population.
(7) Support regime change.
Confrontations are never fun, but this one is inevitable. Let's get it over with now!
---
Additional reading & viewing
A video describing the history of Iran proxy Hezbollah, and the imminent threat it poses to Israel:

Iran Still Owes $53 Billion in Unpaid U.S. Court Judgments to American Victims of Iranian Terrorism | Foundation for Defense of Democracies

U.S. District Court Rules Iran Behind 9/11 Attacks
Iran ordered to pay $104.7 million over 1996 truck bomb attack: U.S. judge • The Foreign Desk
Iran Makes Stunning Admission Reveals Just How it Helped 9/11 Hijackers
SHOCK REPORT: Obama Hid 470,000 Documents From Bin Laden Raid To Ensure His Reelection | Daily Wire
Iran was dealing with al-Qaeda, according to bin Laden documents | News | The Times & The Sunday Times
Obama took lying to new heights with the Iran deal – Washington Post
.
.
.