.
For background on SaveTheWest.com's creation of our "Defenders of Western Civilization" and "Useful Idiots" designations, please see this essay.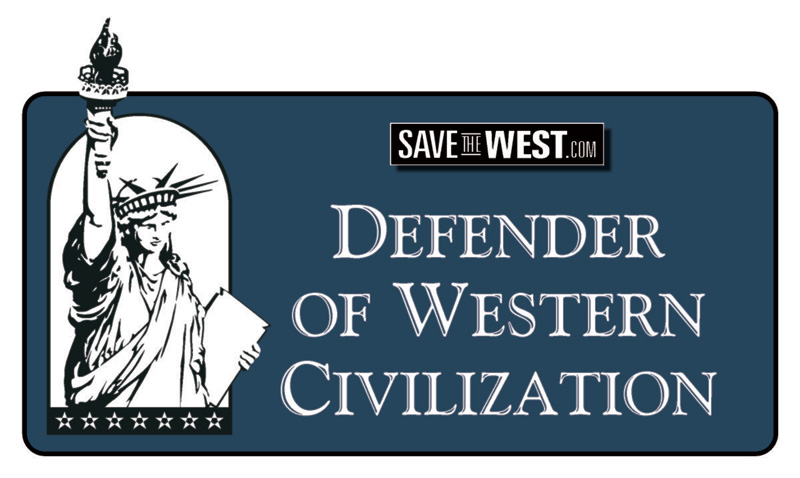 .
Daniel Mael, a senior at Brandeis University, is SaveTheWest.com's inaugural "Defender of Western Civilization."
Mael earned this designation for standing up to the threats and harassment from a clique of his fellow students, and punishment from Brandeis' administrative leaders, for daring to shed light on the violent, hateful public Tweets of a student leader.
The story began on December 20, 2014, after Khadijah Lynch, the Undergraduate Department Representative in the African and Afro-American Studies Department, posted public Tweets stating that she had no sympathy for the two New York City Police officers who were murdered on the night of December 20, 2014.
Lynch's Tweets are pasted below, verbatim (Caution: Language warning):
i have no sympathy for the nypd officers who were murdered today.
— Khadijah (خديجة) (@punQros3) December 20, 2014
lmao, all i just really dont have sympathy for the cops who were shot. i hate this racist fucking country.
— Khadijah (خديجة) (@punQros3) December 21, 2014
A few weeks earlier, Lynch posted public Tweets that indicated she supports, and may even participate in violent actions against America:
I am in riot mode. Fuck this fucking country
— Khadijah (خديجة) (@punQros3) November 25, 2014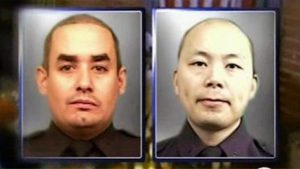 Daniel Mael, a business administration senior at Brandeis and blogger at the activism site TruthRevolt.org, contacted Lynch via email to see if she really believed what she posted – and specifically, if she believed the two New York police officers, Rafael Ramos and Wenjian Liu, deserved to be murdered.
Lynch responded to Mael via an email in which, according to Mael's article at TruthRevolt, she stated the following (posted below, verbatim):
"Does matter what i believe? Its my own personal opinion which I as a private citizen which do not want publicized in any form and if you do not abide my wishes i constitute your disregard as slander."
Despite the fact that it was Lynch who had publicized her own statements via her public Twitter account, she then took to the social media network again, after Mael's article was published, and posted the following (verbatim):
i need to get my gun license. asap.
— Khadijah (خديجة) (@punQros3) December 21, 2014
amerikkka needs an intifada. enough is enough.
— Khadijah (خديجة) (@punQros3) December 21, 2014
Combined, these Tweets indicate an overt threat against Mael, and an incitement of violence against all Jews in America, due to the following facts: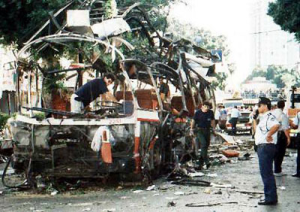 (1) An "intifada" is a series of coordinated terrorist attacks against Jews, perpetrated by Palestinian Muslims.
(2) Mael is a well-known Jewish activist, and defender of Israel.
(3) Lynch shares a first name (Khadijah) with the Prophet Muhammed's first wife, and to celebrate this fact, she provides the Arabic spelling of her first name in her public Twitter profile.
Mael's article about this matter went viral. Some of the people in the comment section on his article, and related articles at other sites, posted hateful comments towards Lynch, which Mael claims he publicly condemned, immediately.
Supporters of Lynch at Brandeis then began accusing Mael of harassment, stalking, being a white supremacist, a Klansmen, etc.
On December 22, a Change.org petition was started by Brandeis student Shane Scott, in which he defended Lynch as having "spoke(n) her mind on issues regarding the execution of two Brooklyn police officers," then attacked Mael, in part, as follows:
"The deliberate targeting and misrepresentation of Khadijah's thoughts as well as the misuse of her personal photos have catalyzed a series of hate speech that puts her life and safety in danger. This is Libel. This is Defamation of Character. This is Cyber bullying. This should not be condoned. It is clear, that the intentions of the author were not to spurt a healthy conversation welcoming all sides, but rather to publicly defame Khadijah."
Scott apparently was unaware of, or ignored the fact that the only picture Mael included in his article was the public photo that Lynch herself posted to her public Twitter account.
Also on December 22, a Brandeis student, Michael Piccione, sent an email to over two hundred fellow students, demanding that the administration hold Mael "accountable."
Soon after, a threat and harassment campaign was instigated against Mael, extending even to his family and grandmother.  According to Mael in an interview with the Washington Examiner: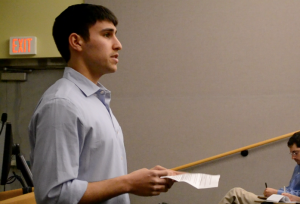 "My family was on edge. My grandmother received a phone call, from someone who had called my house, too. It was bizarre, but in this day and age, given people's behavior, you have to be extra cautious. I don't understand why anyone would target me or my family at all. It doesn't make sense, but I've had to take this seriously."
On January 2, Mael appeared on "Fox & Friends" to discuss the situation, and the latest developments:
On January 3, 2015 the Wall St. Journal published a chronicle of the Brandeis administration's Orwellian harassment campaign against Mael (excerpts), even before his recent expose' on the student leader's Tweets – and the fact that it was only after a major law firm became involved, on his behalf, did the administration back down. In one notable incident, from several months earlier, Mael described how he was accused of "bullying, harassment and religious discrimination," but wasn't allowed to keep a copy of the complaint. In the article, he recalled wondering: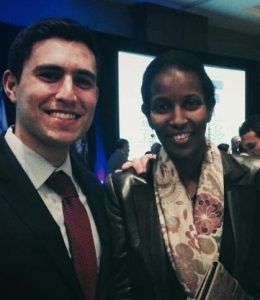 "How am I supposed to tell my parents that I'm being brought to court – and by the way, I don't know what the charges are?"
– Daniel Mael, on Brandeis's earlier harassment of him for his activism
On January 4, Brandeis president Fred Lawrence wrote a letter to the editor of the Wall St. Journal, in which he said that the author of the above article got his facts wrong – but declined to provide a single example.
On January 7, an article in the Jewish Voice of New York cited attorney Brooke Goldstein, founder and president of The Lawfare Project, as having attended a meeting with Mael and Brandeis police officers.  At this meeting, Goldstein claimed (and Mael confirmed) the campus police officers said:
"(They) advised Mael that he will be a target when he returns to campus (for the spring semester) and that it is reasonable to expect that his tires may be slashed, his car keyed and that other violent acts may be perpetrated against him. Mael has also been advised not to travel alone on campus during the day or night and to carry a bottle of mace."
On January 8, the Washington Free Beacon reported that the Brandeis administration had begun a new round of harassment against Mael.  This time, it issued a "no-contact order" against him, restricting his movements and speech on campus, at the request of Michael Piccione, the same Brandeis student who began the email campaign against Mael.  As before, Mael had no opportunity to review or challenge the order against him.
On January 9, presumably as a result of the publicity generated about "no-contact order," the Brandeis administration rescinded it.
As reported in the Washington Examiner, Mael explained how this situation has changed his day-to-day life at Brandeis:
"I'm generally careful about where I am on campus. I'm not saying anything would happen, but you just have to be careful in a day and age in which people are calling for violence and are openly supporting the murder of police officers. There are now dozens of students who despise me, so that certainly affects my day-to-day contact and interaction and the way I'm received by the campus community. I guess, in general, I'm just more careful when my name is read on the attendance sheet in class, let's say."
Also in the Examiner article, Mael explained his principles, and said that privately, he has been getting support from some students and professors, but none have been willing to go public:
"I've had a number of professors reach out to me and say that I was in the right and that campus could benefit from more students acting as I did. No professor has publicly written that they support what I did. 
"(I) think today there's a lack of moral clarity on college campuses, and there's a considerable level of group think. With that comes fear and intimidation… (E)ven if you don't agree with me on almost anything I say, I think this would be a time when you'd cross the lines and put some degree of thought into your position and say maybe he's right on this one. It may be tough for them to do that, but they owe that to the community and themselves."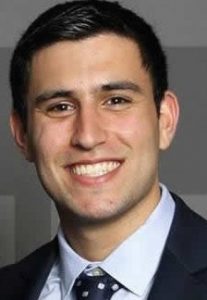 For so courageously standing up for free speech, civil discourse, and against the Orwellian campaign of harassment and intimidation that he was subjected to by Brandeis's administration, Daniel Mael is SaveTheWest.com's inaugural "Defender of Western Civilization." 
And, for failing to act in a responsible manner, and allowing all this to happen to Mael on the campus for which he is responsible, Brandeis President Fred Lawrence is our inaugural "Useful Idiot."
Learn more about our recognition of "Defenders of Western Civilization" and "Useful Idiots" in this essay.