.
By Rachel Avraham
---
According to the Stockholm Center for Freedom, a total of 2,344 people died in Turkey in the first 11 months of 2021, due to widespread human rights violations. 2,953 more were subjected to torture or ill-treatment. Opposition Republican People's Party (CHP) Deputy Sezgin Tanrıkulu stated recently, "When the Justice and Development Party [AKP] came to power 19 years ago, they promised to prevent human rights violations, have a 'zero tolerance' policy on torture, and respect [people's] right to life. At this point, however, the AKP government has become the perpetrator of human rights violations."
Prominent Turkish journalist Burak Bekdil concurred with Tanrikulu: "Human rights violations in Turkey have been steadily deteriorating over the past several years in line with President Recep Tayyip Erdogan's increasing authoritarianism and his rigid attachment to Islamist/nationalist/populist policies. This is, in part, due to a general insensitivity of the public (the average voter) to Turkey's democratic deficit. Rights violations are not on the average Turk's daily agenda."
According to Bekdil, "Various credible polls show that increasingly bolder violations do not appear on Turks' most pressing problems list. Fundamental problems for them are the economy and the financial turmoil as well as the pandemic. This has encouraged Erdogan to further use the judiciary for political purposes. Having to deal with a punishing economic crisis and poverty, those few democracy-sensitive Turks have lost their interest in defending civil liberties."
A Turkish source, who spoke on condition of anonymity, added: "The Turkish regime is following an increasingly tough stance. A kind of empire of fear was formed. There is serious control, especially on social media. Thousands of lawsuits are filed under the charge of insulting the President. Although the founding element in Turkey was the military, with the Erdogan regime, the military and police gained a political character."
According to this source, "Most of the police are elected from within Erdogan's nationalist ally, the Nationalist Movement Party. These people have connections with the mafia. They are performing some sort of paramilitary mission. Economic protest is defined as treason as the prices increase. Press freedom is very limited. There are cult leaders who have been enriched. Erdogan interprets the Sharia in his own way. For example, he quotes the Quran in his speeches, but allows the mafia and corruption to exist."
Bekdil noted that the economic crisis has added to the daily burden of refugees: "In Turkey, per capita income has dropped for the seventh consecutive year to $280 a month. Most refugees must work for half of that as illegal workers."
Sirwan Mansouri, a Kurdish refugee based in the Middle East, added that the Kurdish refugees have it especially bad in Turkey: "Kurdish refugees bear double discriminations in comparison with other refugees in Turkey. It is not because they are from an ethnicity, but because Turkey originally has problems with Kurds and thus looks at them the same. No difference from which country they are, Iran, Iraq, or Syria. They are guilty of being Kurdish unless they prove the opposite.
"The Turkish immigration office, in an illegal act and against the 1951 Geneva Convention, has rejected most of Kurdish refugees even those who have been recognized as refugees by The United Nations High Commissioner for Refugees (UNHCR) before. Turkey makes no difference among Kurdish parties from different parts and countries and considers them all the same. In a recent case, the immigration office rejected the file of a Kurdish refugee who has been a member of a Kurdish political party in Van city."
As for Turkey's Jewish community, Turkish Jewish journalist Rafael Sadi claims: "The plight of Jews is the same as before and I don't believe it is so bad. Economically, their situation is like the rest of the population, which means it is not so good, but Jewish human rights are respected. They take care to restore the old synagogues with the government budget and allow them to celebrate Jewish holidays publicly. Erdogan is bad for Israel, but good for local Jews. I think that he is trying to show the world how humanitarian he and his government are."
Regarding Turkish women, Sadi noted that their plight is getting worse by the day: "Many women were killed due to a rise in violence against women." Bekdil added: "Under Erdogan's directives, Turkey withdrew from the Istanbul Convention in March 2021. This is a convention designed to improve gender equality and fight against violence against women, ironically a product of Erdogan's government a decade ago. Erdogan had to scrap Turkish membership after increased pressure from conservative Muslims. Irrespective of the country's economic performance and the pandemic, gender inequality is part of Turkey's conservative culture."
In conclusion, Bekdil noted: "In theory, the economic crisis has weakened Erdogan's rule and bolstered the opposition. Yet, Erdogan still leads polls about 10 percentage points ahead of the main opposition party. The opposition will have no chance to win the presidential election in 2023 unless half a dozen opposition parties agree on a common candidate."
---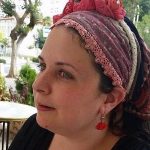 Rachel Avraham is a political analyst working for the Safadi Center for International Diplomacy, Research, Public Relations and Human Rights, which is run by Mendi Safadi, a former Likud Candidate for the Knesset and a former chief of staff of former Israeli Communication Minister Ayoob Kara. Since 2012, she has been working as an Israel-based journalist and writer, covering Iran, Kurdistan, Turkey, Iraq, Syria, the Israeli-Palestinian conflict and other developments in the greater Islamic world.
Her articles have appeared in the Washington Times, the Hill, Front Page Magazine, the Daily Wire, the Christian Post, the Baltimore Jewish Times, the Jerusalem Post, Israel Hayom, Ahval and many other publications across the globe. She received her MA in Middle Eastern Studies from Ben-Gurion University. She got her BA in Government and Politics with minors in Jewish Studies and Middle Eastern Studies from the University of Maryland at College Park.
---
Ken`s new book The Multifront War is now available in 190 countries via Amazon and also on BNs in the US. Buy it now!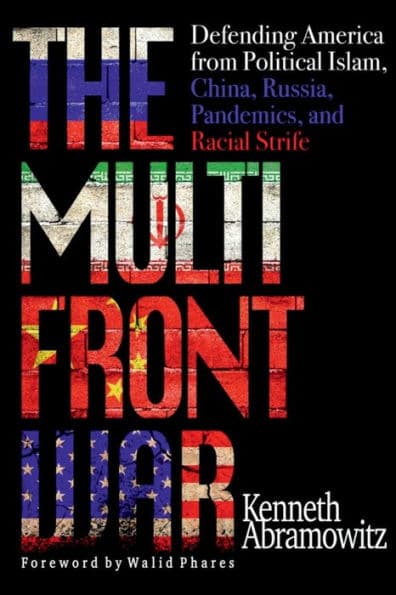 ---
.
.
.