.
By Rachel Avraham
---
In the Western media, the Gaza Strip is uniformly portrayed as an impoverished coastal strip under blockade. While it is true that most Gazans do live in poverty and the coastal strip is under blockade on all sides, an investigative report performed by Save the West found that the Hamas elites living Gaza still manage to live in luxury, even though their own people don't even have access to baby milk.
It should be emphasized that the Gaza Strip is run by a terrorist organization, that won't hesitate to execute their own people for collaborating with Jewish Israelis. Just recently, Hamas sentenced six Gazans to death for spying for Israel. For that reason, some of the Palestinians that I approached refused to be cooperative, even when offered money for their assistance. However, I was fortunately able to find a couple of Palestinian sources, who were brave enough to cooperate with me and do undercover work on my behalf, although smuggling pictures out of Gaza was impossible, as it would endanger our sources. Gaza is a totalitarian dictatorship, which does not respect freedom of speech.
With the assistance of our Palestinian sources, Save the West was able to infiltrate the Hamas smuggling network in the Gaza Strip in order to learn how Hamas terror leader Ismail Haniyeh and his closest associates live a wonderful life despite the blockade. From these sources, we were able to discover that while the average Gazan mothers who are unable to breast feed are completely out of luck, the children of Hamas leaders have in their possession lab tops, iPhones, suits, and the most luxurious SUVs.
One of our sources discovered that it is possible to buy luxury apartments along the Gaza beach. One such apartment cost $1.2 million, and included a jacuzzi in every suite. There were four suites in the home. According to the source, the Jacuzzis were imported from Germany and,using binoculars, one could see Tel Aviv from these homes. Our sources claim that a Hamas member bought one of these homes.
In the Gaza Strip, Save the West was able to learn that it is possible to buy a $320,000 Mercedes with an active GPS that was imported from the United States,as well as German BMW's, which are apparently popular with wealthy Gazan women. The wife of one Hamas minister bought a German BMW. Our sources claim that the top customers for luxurious cars are the ruling elite in that city.
One of the car dealers in Gaza we approached was named Mohammed. From him, we learned it could take one month to smuggle a car through Egypt, but it could take longer if one needed to purchase it from traders in Saudi Arabia, send it to Egypt and then smuggle it into the country. Apparently, it is possible to smuggle anything to Gaza via Egypt, but it is costly.  Most cars cost an extra $30,000 to cross the border into Gaza from Egypt.
Our sources indicate that a Ferrari is not easy to come by in Gaza, as they need to buy it from Dubai and wait in line to get a recent model. For that reason, it cost more to smuggle a Ferrari across the border. According to our sources, it costs an extra $40,000 to $50,000 but our sources claim that in the eyes of many, the extra $40,000 for a $300,000 car is well worth it.  Save the West learned that the Egyptians make a lot of money off of smuggled goods into Gaza.
It is a big business. It is the customs officers at the border, who are corrupt. Some Hamas smugglers smuggle up to 20 luxury vehicles a month, which are driven through the borders. Apparently, Israel knows about it, as the Israelis watch everything, but what can they do? They can start a war with Gaza, but not the Egyptians.
Save the West learned that a Hermes purse, which is a very expensive luxurious purse, is not available in Gaza, but can be obtained for over $100,000 per purse. Kulu, a Gazan woman who sells such luxury items, has an inventory of 50-60 luxurious purses and recently had a fresh shipment arrive. These purses sell from $5,000 to $50,000, depending on quality. This is ten times the price of the same purse in Israel and elsewhere.
Save the West was also able to learn that it is possible to purchase luxury furniture in Gaza, but it takes time to get them, as they to must be imported through Egypt. Thus, our sources indicate that everything is available at Gazan seaports if you are willing to pay, including furniture. If it is for sale at Port Said, it can be in Gaza within a week, if one pays extra. Thus, the elite purchase couches for $5,000 and beds for $7,000
The West should stop fooling themselves. Although most Gazans are poor and starving, Gaza, like other dictatorships in Venezuela, North Korea and elsewhere, are corrupt. While the average Gazan lacks baby milk, the Hamas leaders live well and that is why they want to maintain the status quo. They can purchase many nice things in Egypt and Qatar and get them within a couple of months.
Another Palestinian source, who spoke on the condition of anonymity, said that Gaza does have aristocratic Muslim and Christian families, whose histories date back centuries. Many of them are dignified merchants. But in the end, the center of power and wealth is with Hamas. Our sources said, "The wealth is concentrated among the Hamas elite, and since Hamas runs the tunnels coming in and out, these merchants have to give in to Hamas demands to function, as they are the law enforcers there."
---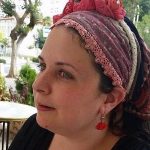 Rachel Avraham is a political analyst working for the Safadi Center for International Diplomacy, Research, Public Relations and Human Rights, which is run by Mendi Safadi, a former Likud Candidate for the Knesset and a former chief of staff of former Israeli Communication Minister Ayoob Kara. Since 2012, she has been working as an Israel-based journalist and writer, covering Iran, Kurdistan, Turkey, Iraq, Syria, the Israeli-Palestinian conflict and other developments in the greater Islamic world.
Her articles have appeared in the Washington Times, the Hill, Front Page Magazine, the Daily Wire, the Christian Post, the Baltimore Jewish Times, the Jerusalem Post, Israel Hayom, Ahval and many other publications across the globe. She received her MA in Middle Eastern Studies from Ben-Gurion University. She got her BA in Government and Politics with minors in Jewish Studies and Middle Eastern Studies from the University of Maryland at College Park.
---
Ken`s new book The Multifront War is now available in 190 countries via Amazon and also on BNs in the US. Buy it now!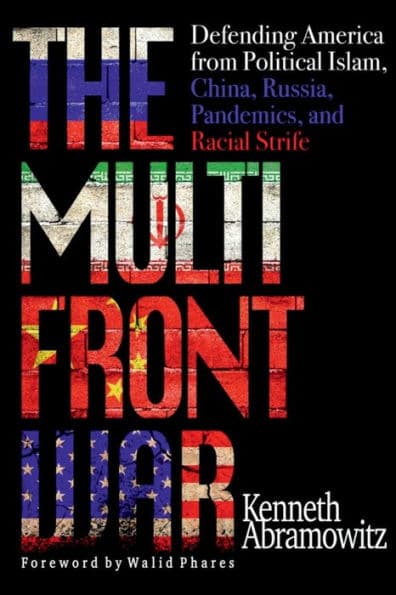 ---
.
.
.