.
By Jon Sutz, Editor, SaveTheWest.com
Continued from "Who benefits from the lies being spread about the "caravans"?
---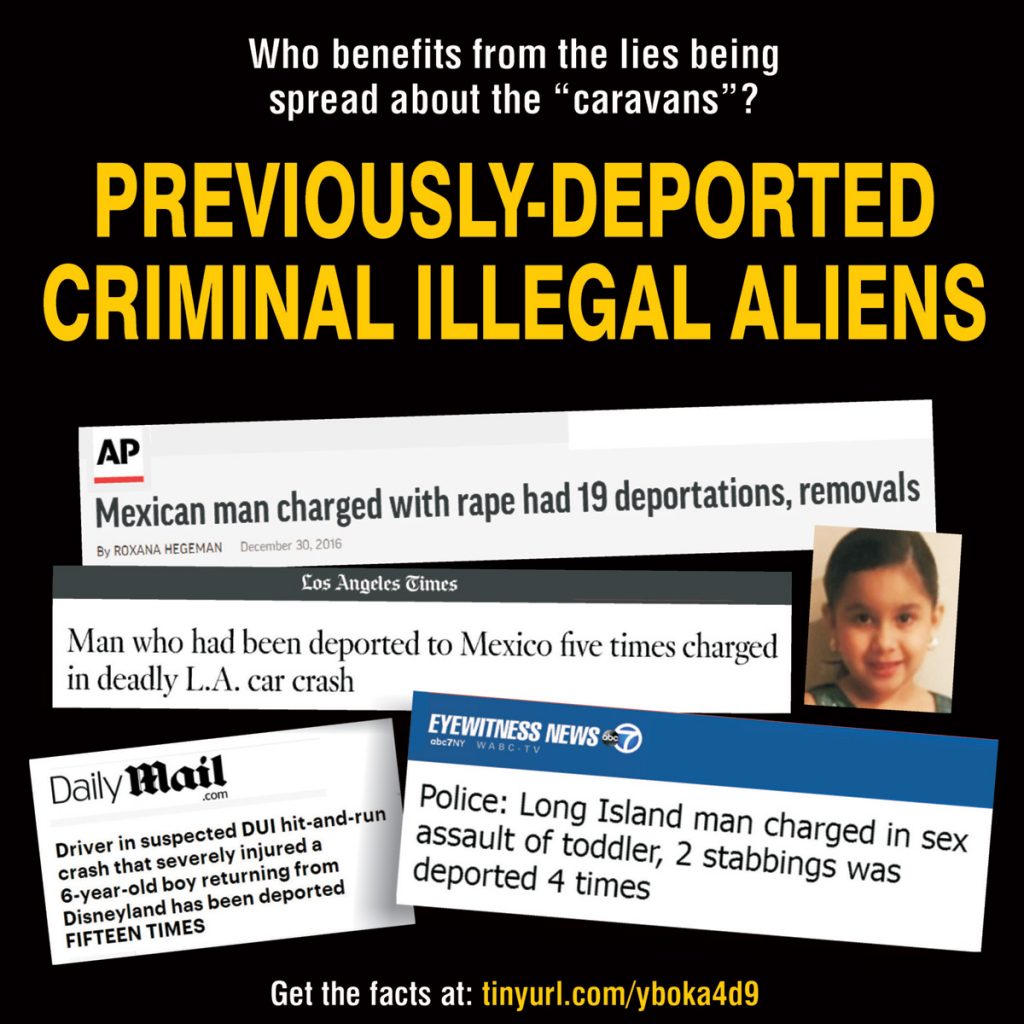 ---
Prior to the murder of Kate Steinle by a criminal illegal alien who'd been deported at least five times in the previous ten years, most of us knew little or nothing about previously-deported criminal illegal aliens being able to walk right back into America, and continue perpetrating their atrocities. There is one reason for this lack of awareness: because the national "news" media refused, and continues to refuse, to cover such stories.
What made the Steinle murder particularly outrageous was the fact that America's Immigration & Customs Enforcement (ICE) agency repeatedly tried to deport the perpetrator, Jose Ines Garcia, before he murdered Steinle, but San Francisco refused to cooperate, due to its "sanctuary city" policies.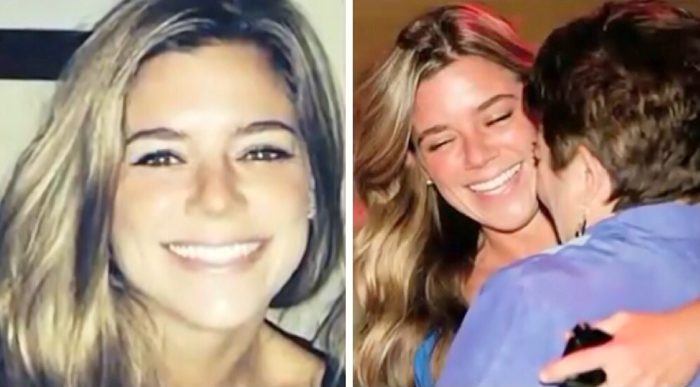 There are literally hundreds of such cases, not all of which involve murder, that the overwhelming majority of Americans have never heard about, because of the systematic refusal by our dominant "news" media to cover them, apparently due to "political correctness."
---
Case studies
Here are but a few of such cases, which local news organizations — but the national "news" media consistently ignores:
Illegal immigrant charged with raping girl in Marshall County, by WHNT News 19 (AL), March 12, 2019. Excerpt:
MARSHALL COUNTY, Ala. – A man who's been deported twice from the United States is now charged with raping a 12-year-old girl in Marshall County, authorities said Tuesday.
David Ramirez Gonzalez, 29, is charged with first-degree rape, first-degree sexual abuse and resisting arrest.
Gonzalez is accused of sexually assaulting the girl in the Pleasant Grove area on March 10, according to the Marshall County Sheriff's Office. Deputies got a warrant for his arrest and found him later that night hiding in a closet in Arab, they said.
Man who shot at California cop previously deported, arrested but cops wouldn't honor ICE detainer, feds say, by Lucia I. Suarez Sang, Fox News, February 22, 2019. Excerpt:
The illegal immigrant killed Sunday in a shootout with a California cop had been deported three times and arrested and released over ICE's objection on several occasions — including cases involving the very department whose officer took him down in a dramatic exchange caught on her body cam.
In a graphic, 48-second clip released Wednesday, body camera footage from Sunday's traffic stop shows Javier Hernandez Morales rolling down his window, grabbing a handgun and opening fire. Napa County sheriff's Deputy Riley Jarecki narrowly avoided getting struck before running to the other side of the car, firing at least 15 shots into the red Honda.
Hernandez Morales, 48, died at the scene and the deputy was not seriously injured, officials said.
Illegal immigrant with multiple child sex abuse convictions arrested in Texas traffic stop, cops say, by Cody Derespina, Fox News, February 1, 2019. Excerpt:
An illegal immigrant – who's served at least three stints in U.S. prisons for sexually abusing children — was reportedly arrested during an early morning traffic stop in Texas on Wednesday.
Marvin Yovani Mejia Ramos, 50, had given a fake name but was arrested after the deputy who stopped him on 69 North ran an onsite fingerprint scan that revealed his identity, KHOU.com reported. A Mexican national, Ramos was turned over to the Department of Homeland Security after his arrest.
"Mejia Ramos is a very dangerous convicted criminal that is in our country illegally," Precinct 4 Constable Kenneth Hayden said in a Facebook post. "Great job by our deputy that located him and is once again bringing him to justice."
Ramos served eight years in Lancaster, California for continuous sexual assault of a child. In Los Angeles, he served six years for perjury, six years for sexual assault of a child and two years for lewd acts with a child under the age of 14, Montgomery County Pct. 4 Constables wrote on Facebook.
He had been deported in 2013 and again in 2015 after a DWI arrest, the Houston Chronicle reported.
ICE nabs dozens of illegal immigrants, some with sex crime convictions, in New York, by Adam Shaw, Fox News, January 30, 2019. Excerpt:
Immigration and Customs Enforcement (ICE) announced Tuesday that it arrested 118 illegal immigrants in New York in a five-day raid this month, more than 107 of whom were convicted criminals or had pending charges against them — and the agency slammed local politicians for protecting them and endangering the public.
"In years past, most of these individuals would have been turned over to ICE by local authorities upon their release from jail based on ICE detainers," ICE said in a statement on Tuesday. "Now that many sanctuary cities, including New York City, do not honor ICE detainers, these individuals, who often have significant criminal histories, are released onto the street, presenting a potential public safety threat."
The agency, which has faced calls for its abolition from left-wing activists and a number of 2020 Democratic Party hopefuls, announced that 55 had either been issued a deportation order but weren't deported, or had previously been removed and returned illegally. The statement said that several had prior convictions for offenses such as child sex crimes, weapons charges and assault.
[ILLEGAL] Immigrant arrested for sexually assaulting and impregnating teen, by Elly Morillo, KYMA.com (Yuma, AZ), January 23, 2019. Excerpt:
A man was arrested in California for allegedly sexually assaulting and impregnating a 14-year-old girl, according to police.
The suspect, identified as Hector Montez, is being held at a six-million-dollar bond. […]
Montez has been previously arrested twice for illegally entering the United States. 
Previously deported Mexican national charged in rape of young girl; indicted federally for illegal re-entry, by Carol Robinson, AL.com (AL), January 2, 2019. Excerpt:
A man charged with the rape of a juvenile in Alabaster was deported three years ago after being convicted of drug trafficking and is back again in the U.S. illegally, according to a federal indictment.
Amancio Betancourt Martinez, 27, has been indicted by a federal grand jury in Birmingham for illegal re-entry into the country. He is also known as Christofer Martinez.
Federal documents show Martinez, who lives in Helena, became the subject of a federal investigation after Alabaster police contacted the Department of Homeland Security's Immigrant and Customs Enforcement in November. At that time, Martinez was a suspect in a rape investigation involving a juvenile female and was believed to be a foreign national who had been previously removed the U.S.
Suspect connected to multiple crimes in the South Valley had prior criminal record, authorities say, by By Brian Johnson, ABC30 (Fresno, CA), December 17, 2018. Excerpt:
A reign of terror turned deadly around 2:30 a.m. on Monday, when Visalia Police say Gustavo Garcia shot and killed a man outside an AMPM on Lovers Lane.
Less than an hour later, police believe he went to his ex-girlfriend's house, threatening her and shooting multiple rounds in her backyard.
At around 6:30 a.m., Tulare County Sheriff's deputies spotted Garcia's vehicle and started a brief pursuit. […]
Authorities say Garcia had immigration holds in 2004, 2012, and 2014 and was deported in 2014.. He also had a prior criminal record.
Exeter Police are also looking for another man, Garcia's possible accomplice in the armed robbery at the gas station.
Undocumented immigrant snuck into Lebanon home, raped 6-year-old girl: police say, by WZTV (TN), December 11, 2018. Excerpt:
LEBANON, Tenn. (WZTV) — Police say an undocumented immigrant befriended a Lebanon family, snuck into their home and raped a 6-year-old girl.
Edwin Alfredo Velasquez-Curuchiche, 42, was charged with two counts of rape of a child from incidents stemming from Nov. 29.
Lebanon Police said the suspect, an undocumented immigrant, befriended a local family and used fraud to obtain a key to the victim's home. Documents show Velasquez-Curuchiche approached the victim's mother asking to borrow a house key. He then made a copy without their knowledge.
Convicted Rapist Arrested by Border Patrol, U.S. Customs & Border Patrol, November 19, 2018. Excerpt:
CALEXICO, Calif. – El Centro Sector Border Patrol agents arrested a convicted sex offender at 4:50 a.m., Monday.
Agents assigned to the area, approximately three miles east of the Calexico Port of Entry, observed a man running north from the international border fence. Agents approached the man and determined that he was illegally present in the United States.  Agents arrested the man and transported him to the El Centro Station for processing.
Record checks revealed that the individual, Luis Rangel-Rea, a 57-year-old Mexican national, is a convicted sex offender.
Rangel-Rea had a felony rape conviction from 2008 in Santa Rosa, California.  He was sentenced to 32 months in jail.  Record checks also revealed that Rangel-Rea was previously removed in December of 2015.
Border Patrol Arrests Sex Offender with Gang Affiliations, U.S. Customs & Border Patrol, November 19, 2018. Excerpt:
CALEXICO, Calif. – Border Patrol agents assigned to El Centro Sector arrested a convicted sex offender and gang member Sunday afternoon.
The incident occurred at approximately 4:15 p.m., after agents assigned to the Calexico Station arrested a man near the Calexico Port of Entry for illegally crossing the international border.  Agents determined the man was a citizen of Mexico illegally present in the United States.
Border Patrol agents conducted record checks, which revealed that 34-year-old, Antonio Villasenor Nunez, had a previous criminal record.  In 2005, Villasenor was convicted for sexual battery and was sentenced to 60 days in prison.  In 2007, Villasenor was convicted of vehicle theft and sentenced to six months in prison.  In 2009, Villasenor was convicted of false identification to peace officers and was sentenced to 20 days in prison.  In 2012, Villasenor was convicted of robbery and was sentenced to two years in prison.
Additionally, Villasenor previously removed from the United States 2007 by an immigration judge. 
ICE put hold months ago on undocumented immigrant now accused of killing wife, by Maxine Bernstein, The Oregonian, November 2, 2018. Excerpt:
Federal officers say they placed an immigration hold in March on a man facing domestic violence allegations but the Multnomah County jail wouldn't recognize their civil detainer.
The man is now accused of killing his wife and dumping her body in a ditch near a summer camp outside Sandy in Clackamas County.
Gallo-Gallardo, a Mexican citizen, illegally entered the U.S., according to ICE. Border Patrol officers had previously apprehended him multiple times, federal officials said. ICE wanted the county jail to alert immigration officers before Gallo-Gallardo's release so they could pick him up and hold him for deportation proceedings.
Member Of Migrant Caravan Admits He Committed Attempted Murder, by Amber Athey, Daily Caller, October 30, 2018.
Mexican man charged with rape of girl, 13, had 19 deportations, by Honolulu Star-Advertiser (HI), December 30, 2016.
[Repeatedly-deported] Honduran national sentenced to 24 years for kidnapping, raping Kansas City woman, by Kelsey Ryan, Kansas City Star (KS), April 14, 2018.
Police: Long Island man charged in sex assault of toddler, 2 stabbings was deported 4 times, by ABC7News (NY), March 23, 2017.
Man deported 20 times sentenced to 35 years for Portland sex assault; ICE says in 2016 they asked to be notified when Sergio Martinez, who has been deported 20 times, would be released from the Multnomah County Jail but the jail did not inform them, by KGW8News (OR), December 1, 2017.
Driver Who Killed 6-Year-Old Girl Deported Twice, Arrested for Previous DUI; "She had this beautiful laugh. I still hear it in my head every day," by Vikki Vargas, NBC Los Angeles, February 26, 2018.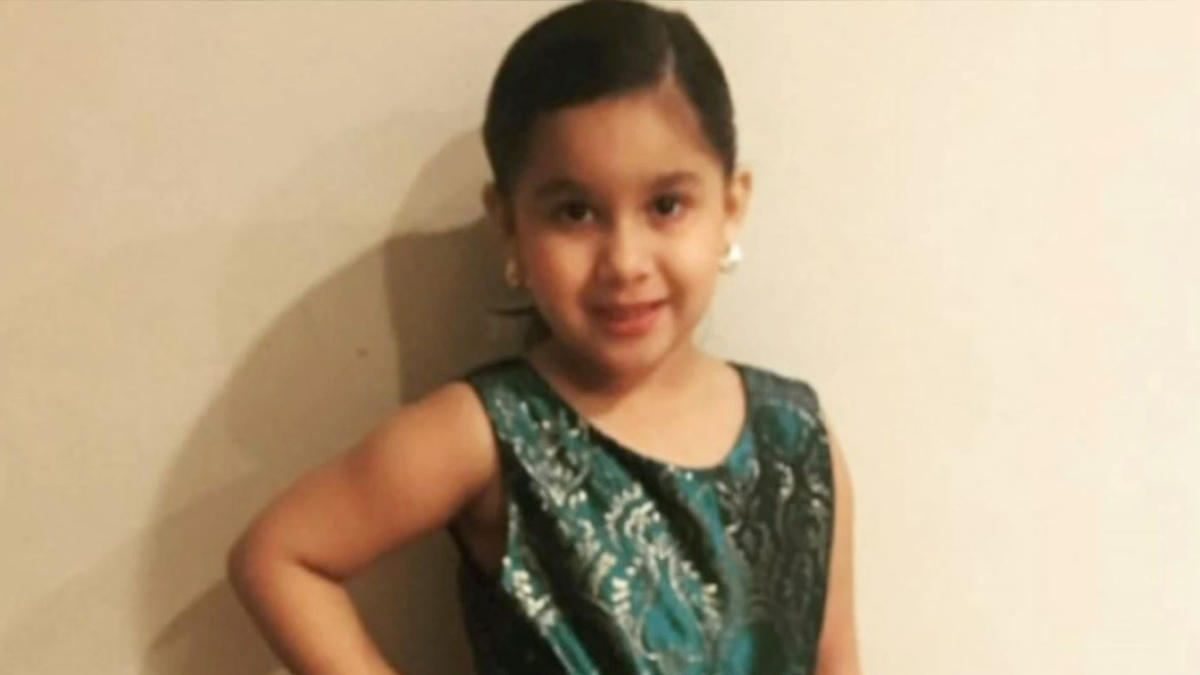 20-Time Deported Illegal Immigrant Convicted Of Sexual Assault, Sodomy Tells Victims' Families He'll See Them 'In Hell'; Released from a jail in "sanctuary state" Oregon a week before his rampage, by Amanda Prestigiacomo, Daily Wire, December 4, 2017.
Twice-deported illegal immigrant accused of raping young girl in Oregon, By Ryan Gaydos, Fox News, March 27, 2018.
Mexican illegal immigrant who was deported 16 years ago 'snuck back into the US and raped a sleeping nine-year-old girl', by Gareth Davies, Daily Mail (UK), April 25, 2017.
Driver in suspected DUI hit-and-run crash that severely injured a 6-year-old boy returning from Disneyland has been deported fifteen times, by Snejana Farberov, Daily Mail (UK), May 10, 2017.
A suspect in a drunken-driving hit-and-run accident in California that sent a 6-year-old boy to the hospital with severe head trauma over the weekend was an illegal immigrant with a criminal history who has been deported from the US at least 15 times.
Constantino Banda-Acosta, 38, has been arrested and charged with DUI resulting in bodily injury, hit-and-run with an injury – both felonies – and a misdemeanor driving without a license in connection to a crash that took place in San Ysidro Saturday night.
According to police, Banda-Acosta was driving his Chevy Silverado pickup truck at a high rate of speed on Camino de La Plaza at around 11.30pm when he blew past a stop sign at Dairy Mart Road and smashed into a Honda Accord carrying the Lake family, who were returning home from a trip to Disneyland.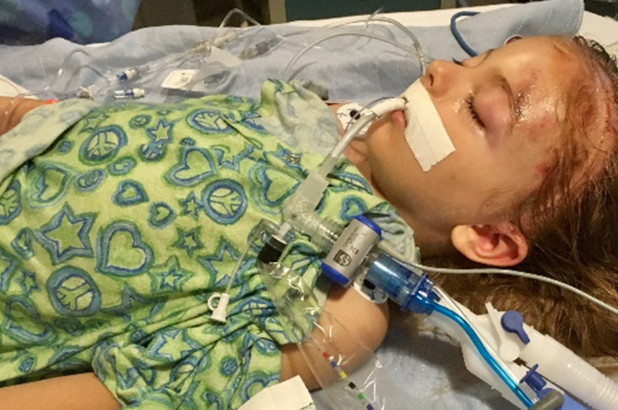 Here is Lennox's mother, Ingrid, describing what he and the family have endured:
---
Illegal Alien Deported 8 Times Killed Two Women In Drunken Hit-And-Run, by
Chuck Ross, Daily Caller, December 8, 2016.
ICE confirms Bridgeport murder and Amber Alert suspect was previously deported,
by Katie Carolan and Bobby Martinez, Fox61News (CT), February 24, 2017.
Border Patrol agents apprehend convicted sex offender in Eagle Pass; Jose Cruz-Ciru, 42, is a registered sex offender in Houston, Texas, stemming from a conviction of aggravated sexual assault of a child, by KENS5News (CBS-TX), June 18, 2018.
ICE missed chances to deport illegal immigrant charged in 5 deaths, slain man's father claims in suit, by Benjamin Brown, Fox News, January 24, 2018.
---
The relevance of these case studies to the current radical leftists' "jihad" against officers with the U.S. Customs& Border Protection (CBP) and Immigration & Customs Enforcement (ICE) agencies
CBP and ICE and officers are America's first line of defense against repeatedly-deported criminal illegal aliens. They often must try to do their work against the obstructions erected by cities that enact "sanctuary" policies, which place them — and us — in further danger.
They also work in the face of dramatically escalating hate propaganda being manufactured against them, and spread by "news" organizations and "social justice" groups. The more lies that are told about U.S. immigration policy, and America's CBP and ICE officers, and the national executive leadership to whom they report, the harder it is for them to their jobs to protect us — and the easier it is for repeatedly-deported criminal illegal aliens to re-enter America, and to continue their crime sprees.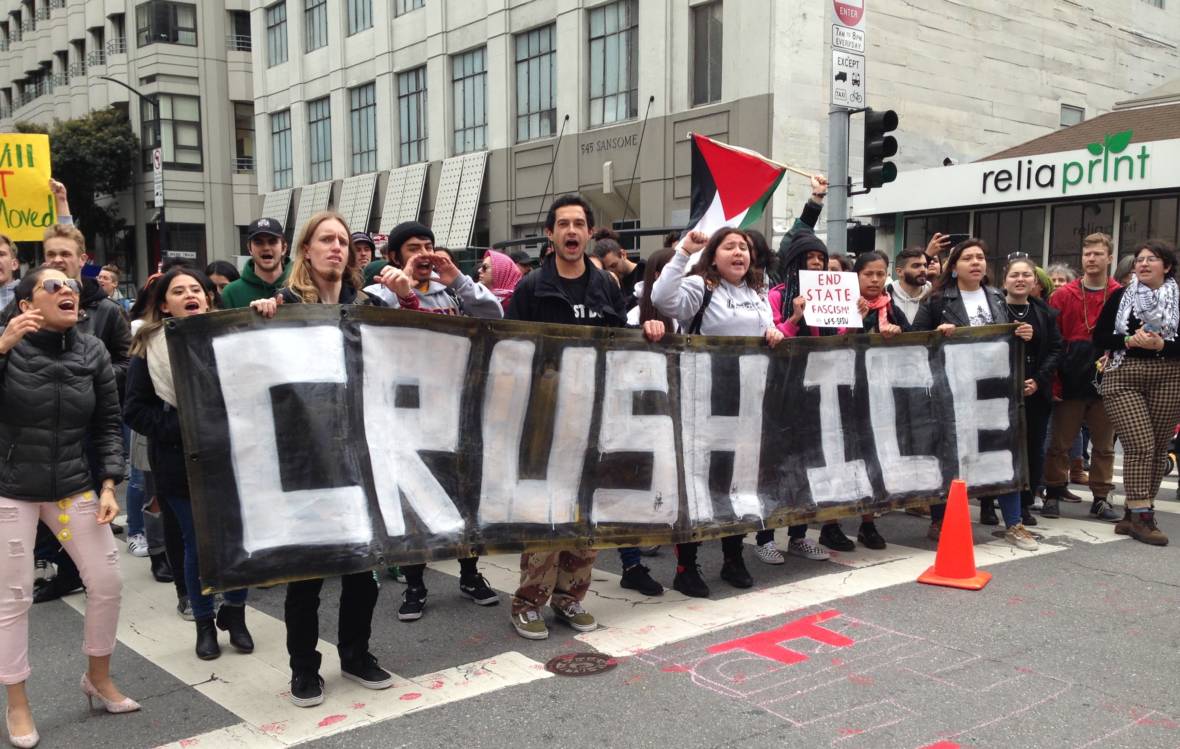 .
.
.