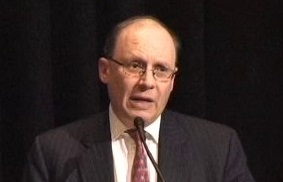 .
Ahmad Rahami

Earlier this year Ahmad Rahami, a naturalized American from Afghanistan, allegedly detonated several bombs in New York and New Jersey. Luckily, these attacks only wounded 31 people. This is but one example of the reality that America is fighting for its life, but most do not understand the gravity of the challenges we face. In fact, the United States is fighting for its existence on three fronts: economic, cultural and physical.

Here's a snapshot of the situation:

Economic: GDP growth is stagnant at about 1 percent. It should be 3-4 percent.

Cultural: The American Constitution and way of life are under constant attack from enemies determined to destroy our liberties and our lives.

Physical: On national security, countless state and non-state actors are working to disrupt our day-to-day existence.

We are exposed on all three fronts because political, business and cultural leaders are either naïve, willfully blind or corrupt and complicit in flatlining the economy, allowing our traditions to be trampled over and making our citizens vulnerable to attack.
Continue reading here.
Also, see:
Ken's essay: How to save Western civilization from itself!
VIDEO: Ken speaks to NY GOP club on how to save Western civilization
Q&A with Kenneth Abramowitz about SaveTheWest.com : Save The West
.
.
.