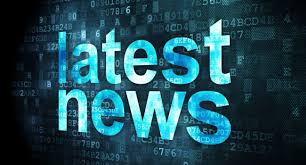 .
By Jon Sutz, Editor, SaveTheWest.com
Americans' collapsing trust in news organizations: We are under a deluge of propaganda that is promoted as "news" — and Americans are well aware of it: 65% believe we are being subjected to rampant "fake news."  According to Gallup's most recent survey, Americans' trust in the news media has sunk to a new, all-time low.  And according to a Reuters international survey, Americans are among the least trusting of news organizations.
We cannot function as a free, self-governing nation, if the information we are receiving is — en masse — tainted, false or egregiously biased, produced by news organizations large and small, whose wares often are shared like viruses on social media, before they're discovered to be false, decontextualized or egregiously distorted.
How we got here: For a background on our situation, and how we got here, read this recent essay by Michael Goodwin, a former senior editor for the New York Times, and professor of journalism at Columbia University. Also, see the new book, The Smear, by veteran CBS investigative journalist Sharyl Attkisson, now the executive producer of the syndicated TV news magazine Full Measure.
SaveTheWest.com hopes to help remedy this situation, by asking news editors and publishers across America to sign our "News Organization Credo."

Our Credo contains eight basic principles of news organization conduct that we believe are reasonable, and are based on common-sense public expectations.  By signing our Credo, editors and publishers will be publicly committing to upholding a higher standard of journalistic integrity and accountability. The marketplace will have to decide for itself whether the organizations that do not sign our Credo are engaged in news, or something else.
Your involvement is vital.  SaveTheWest.com will periodically publish an listing of news organizations that have signed our Credo.  But the public's involvement will be the biggest factor in determining whether our campaign is successful.
If you believe that our Credo is reasonable and necessary for America to function properly, please submit it to the news organizations that you patronize, or that are causing you concern.  You can submit it to them by sending them the link to this page, or by emailing them a link to the PDF version of our Credo — or by mailing or personally delivering a printed version of it to them.  Then let us know what you hear back.  Thank you!
---
THE NEWS ORGANIZATION CREDO
By SaveTheWest.com
July 10, 2017
We, the undersigned EDITOR and PUBLISHER of ______________________________________ (a news organization), hereby publicly promise the following:
(1) We will establish and enforce a clear dividing line between (a) news, and (b) opinion, analysis and punditry.
(2) The news we report will consist only of facts that we know, and can demonstrate, are (a) true, and (b) presented in an accurate context.
(3) We will apply one standard to covering news relating to contentious issues, events, organizations and people. This means that we will never play favorites, by applying one set of standards to help a particular entity, group or person, or attack others (especially their opponents), based on a different set of standards.
(4) We will not use anonymous sources for our news stories, except in extraordinary circumstances, and only after their identities and the information they provide are carefully vetted by our Independent Public Advocate (see #7).
(5) We will neither engage in, nor enable the spreading of rumors, particularly those that may harm the reputation of any entity, group or person.
(6) During election periods, we will not devote more than 5% of our news content to "horse race" analysis of survey metrics or predictions. They are of no value to voters, and only serve as drain time and attention away from vital issues under debate.
(7) We will establish an Independent Public Advocate, who will be empowered to investigate and report on internal and external complaints that we have in any way violated this Credo.
(8) We will engage the general public in a regular series of surveys to consider ways in which we can improve our value, service and accountability.
Signed,
________________________________________________________________
EDITOR name, date, contact info
________________________________________________________________
PUBLISHER name, date, contact info
.
.
.
.