By Cindy Grosz
---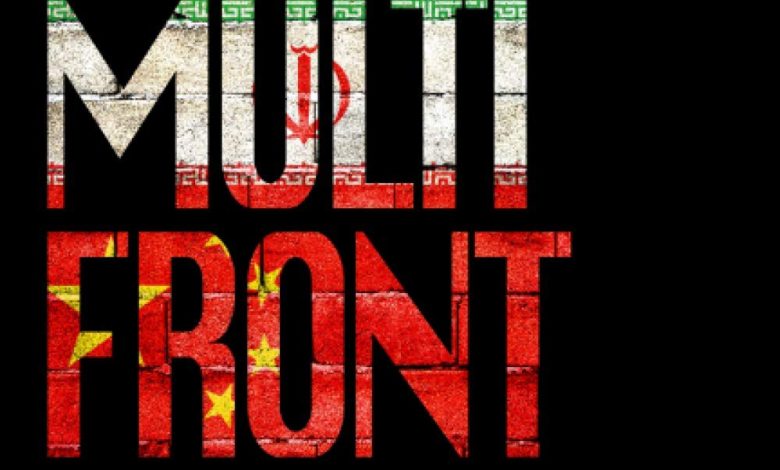 According to Author Kenneth Abramowitz, "We are fighting ten enemies including the obvious international ones—plus a war within our country. The Biden administration has many enemies within and most Americans don't want to admit it."
---
I recently sat down for a lengthy conversation with strategy threat analyst Kenneth Abramowitz. To know Ken like I do, it's hard to imagine such a soft-spoken family man be so adamant and angry-enough to speak around the world with leaders about defending democracy.
Abramowitz's new book, The Multifront War: Defending America From Political Islam, China, Russia, Pandemics, and Racial Strife, delves into how America is fighting a major international war. Unfortunately however, most in country do not really know it. Moreover, the war is being waged on a multitude of distinct fronts—both internal and external. The United States currently is wholly unprepared to fight a unified battle.
Kenneth Abramowitz carefully takes us through the first step—recognition. He then ushers readers into the bold realm of mounting a multifaceted defense that will save America as a Democracy with the capacity to continually improve and thrive.
Abramowitz is a co-founder and Managing General Partner of NGN Capital.
Cindy Grosz: Ken, great to speak. Your book is recommended by many, including Dennis Prager, Gov. Mike Huckabee, and Judge Jeanine Pirro. That's quite a feat. It's certainly a book I recommend for the facts you share about a frightening argument— democracy is at risk.
Kenneth Abramowitz: We are fighting ten enemies including the obvious international ones — plus a war within our country. The Biden administration has many enemies within and most Americans don't want to admit it.
C: How do you define war?
K: The wars we are fighting include more than a physical war as defined by many. We are up against COVID, a cultural war, demographics, cyber, monetary, educational and legal wars. The book goes into detail about each war.
Abramowitz is also the founder of Save The West. The mission of Save The West is to advance knowledge concerning:
The foundational underpinnings of Western civilization ("the West").
The identities of our enemies, and their strategies, tactics and objectives.
Common-sense solutions that will enable the West to survive, and ultimately, thrive.
How freedom-loving people in Western nations can help to save our culture.
We discussed a lot about current situation with President Trump's election. According to Kenneth, "He (Trump) is being robbed but has days to prove it."
C: So what precisely should the Trump administration do?
K: The administration should not begin any substantive transition discussions until the Electoral College has actually determined the winner on December 14, 2020. And if serious discussions have begun, due to a GSA decision, they should be stopped immediately.
The number one priority of the Trump Administration is to prepare for its own transition to a second term. It must bring in new blood to run the CIA, DHS, and FBI, which performed poorly in protecting the electoral system during the 2020 elections. President Trump should designate Vice President Mike Pence as his Chief Operating Officer, as is common in major corporations. He must also hire a Domestic Security Advisor to work alongside the National Security Advisor.
Abramowitz compares our war today to the Bolshevik Revolution of 1917, when Lenin seized power with less than 25 percent of the vote. He is adamant–the numbers don't add up, and neither does the reasoning.
Ken and I have known each other for years. I respect his leadership as one of the Israel's strongest allies through his work and charitable contributions. I have been lucky enough to stand side-by-side with him in New York, Washington DC and Israel as proud Jews and Zionists. He is a strong supporter of Prime Minister Benjamin Netanyahu and compares him to President Trump.
Abramowitz is an education reform activist, speaking out for school choice and technical schools for improvements in job choice. He is a graduate of both Harvard and Columbia. He has been installed in the Wall Street Hall of Fame with a rank of 15 out of 20,000 analysts. He lectures worldwide on the issues of defending democracy.
During my congressional campaign, Abramowitz was one of a few friends I sought advice from. He lines everything out neatly like recognizing who your enemies are and how to win a conversation with an adversary.
C: Ken, based on my experiences of learning from you, I am highly suggesting this book as a must read, especially now.
K: I feel I lay out the facts to win the argument for those who don't really know and understand how their war will ultimately lose America as we know it. The Biden Administration, if actually allowed to govern, will prove this. Democracy will be gone forever.
---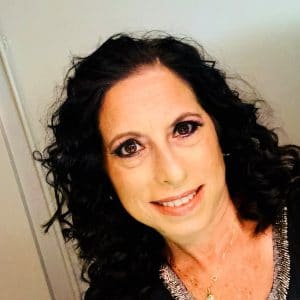 Cindy Grosz reports on projects, products and awareness to everything Israel and of international Jewish concern. She represents celebrity spokespeople who speak up for and about Israel. She is also a contributor and Co-host on The Jersey Joe Show 710AM WOR, Sunday nights at 7 EST, or available anytime, anywhere through iHeart Radio.
---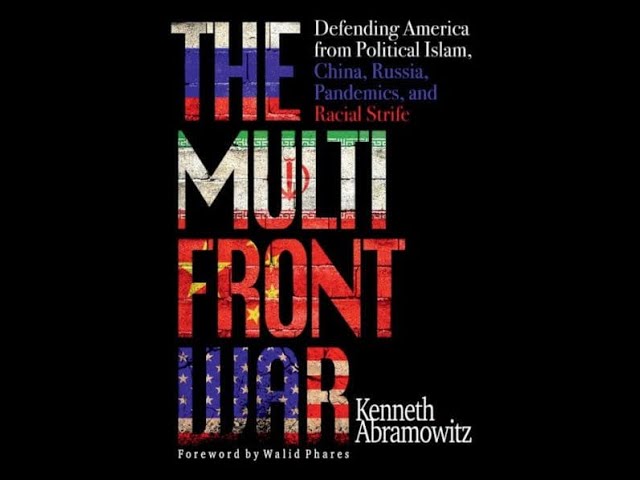 .
.
.