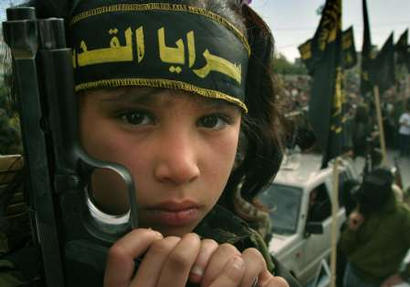 .
In a tour de force expose, SaveTheWest.com contributor Sam Solomon demolishes the myth upon which so much of the United Nations Relief Works Agency's (UNRWA) "work" is premised: "to carry out direct relief and works programmes for Palestine refugees" — a mission articulated in 1949:
An excerpt from Sam's article at the Times of Israel "Let's Talk About UNWRA":
I want to focus this piece on the topic of "refugees" and UNRWA.  You know, I saw this news item the other day declaring that 70-80 percent of the Gaza strip are refugees from Israel's War of Independence.  This type of misinformation gets passed around without much of a "really, that was almost 70 years ago and I thought the median age in Gaza today is 18 years? (https://www.cia.gov/library/publications/the-world-factbook/fields/2177.html)  How is this even possible?"  Good question, no?  So how do we have five, yes, 5 million of Palestinian "refugees" running around claiming their "right of return" when there are  only 30-50,000 alive today from that conflict and not much more from 1967 (http://en.wikipedia.org/wiki/Palestinian_refugee and http://en.wikipedia.org/wiki/United_Nations_Relief_and_Works_Agency_for_Palestine_Refugees_in_the_Near_East)?
This is the magic of politics at its most perverse level.  Obviously, we are talking about descendents.  The total number of Arabs who fled, were enticed to run away by their leaders and, yes, kicked out (that happened when the Arab world invaded the new, U.N.-approved Jewish State and there was serious concern in Israel as to local populations in border regions joining the invading Arab armies) were no more than 720,000; and some sources show this number to be inflated and it is closer to 600,000 while there were about 145,000 new refugees created by the 1967 war.  In fact, more Jews fled or were expelled from Arab countries during this same time but you don't have any camps or special UN bodies for them because they were absorbed and live as full citizens in Israel.
So how do we get these crazy numbers?  You are going to learn something here that should concern you as you will realize how MANUFACTURED this refugee issue is — specifically manufactured by the Arab world and their allies with majority control of the U.N.  to create an issue that, over the long term, has been intended to discredit and destroy Israel.
Read the rest here.
It's also worth remembering that today, the UNRWA is neck-deep in helping Hamas to indoctrinate and militarize Gaza children – and it's using Western "humanitarian" aid money to do it.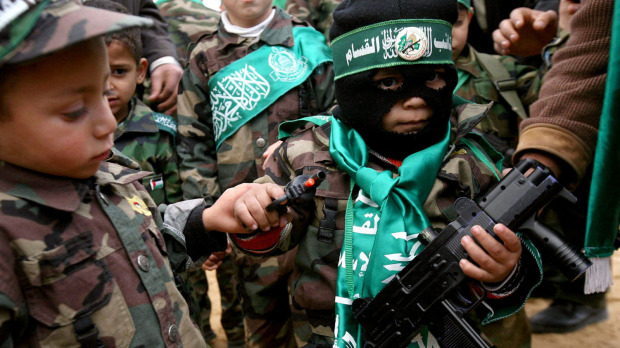 .
.
.
.