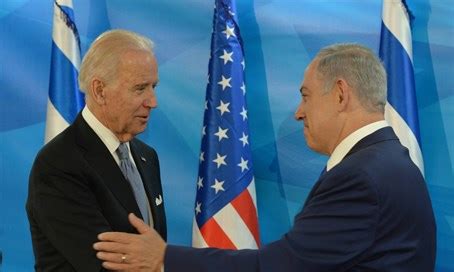 .
By Rachel Avraham
---
Recently, U.S. President Joe Biden gave his first address to the U.S. Congress, where he spoke mainly about the coronavirus pandemic, economic recovery, and the threat China poses to America. He only mentioned Iran briefly: "On Iran and North Korea's nuclear programs that present a serious threat to America's security and world security – we will be working closely with our allies to address the threats posed by both of these countries through diplomacy and stern deterrence." The State of Israel was not mentioned at all.
However, Biden did stress: "America won't back away from our commitment to human rights and fundamental freedoms. No responsible American president can remain silent when basic human rights are violated. A president has to represent the essence of our country. America is an idea – unique in the world. We are all created equal. It's who we are. We cannot walk away from that principle."
Considering this, what can the State of Israel expect from the Biden administration over the next four years? Kenneth Abramowitz, founder of Save the West and the author of The Multifront War, stated in a recent webinar: "We are in existential danger every minute the Democrats are in power. We have allies. Did he mention protecting any of them? No, we are going to talk to them. But what about aircraft carriers? Missile protection? What about their Life, Liberty, and the pursuit of Happiness? What about the human rights of the people in Afghanistan, Israel, Ukraine, Taiwan, etc.? He did not mention them. He discussed many issues, but not the key issues."
Nevertheless, Israel's Ambassador to the U.S. Gilad Erdan was a bit more optimistic about the speech. Although the Biden administration seeks to re-enter the Iranian nuclear deal to Israel's dismay, he noted that they at least are doing it in coordination with the State of Israel, unlike the Obama administration: "We agreed on the principle of transparency and not to surprise each other and I think we are both keeping to it."
Erdan implied that the fact that the U.S. is coordinating with its allies could potentially lead to Biden seeking to take action to counter human rights abuses in Iran and Iran's ballistic missile program, as well as rejoining the Iranian nuclear deal.
Commenting on Biden's speech, Erdan proclaimed that despite Jerusalem's disagreement with Washington on how best to stop Iran, the US thinks diplomacy could work, and although Jerusalem is skeptical about that, Israel is grateful that Biden is not as bad as Obama: "I think we can all be very, very encouraged that his commitment to preventing Iran from getting nuclear weapons was mentioned in his speech."
However, Ayoob Kara, who served as Israel's Communication, Cyber and Satellite Minister, begged to differ and, unlike Erdan, was not optimistic about the speech: "Biden is still making an effort to change U.S. policy with Iran. Biden is seeking to influence the Middle East in direct line with this policy."
Kara is not optimistic that Biden will be successful in the region: "Nothing will change. What has been going on for thousands of years will continue. There is an ongoing conflict in the Islamic world unrelated to Israel and Biden won't be able to solve it either." Kara is convinced that Biden will not be able to tame the mullahs via diplomacy. He believes that trying to appease the mullahs will just lead to more terror and Biden's false belief that diplomacy could work is dangerous.
Nevertheless, even though Iran was mentioned briefly in his speech, it appears that the Middle East is not a priority for the Biden administration. As noted in the speech, the U.S. is pulling out of Afghanistan and focusing mainly on domestic issues. When foreign policy is mentioned, it focuses on China, not the Islamic world. Thus, the U.S. under Biden will not be likely to pressure Israel on the Palestinian issue for now. Biden has too many other issues to deal with to repeat what Obama did regarding this area of the Middle East.
However, this does not mean that Biden's policies could not pose a challenge to Israel if it leads to the U.S. rejoining the nuclear deal and removing sanctions on Tehran. Taking such a move would pose a strategic threat to Israel and the Sunni Arab states, even if he coordinates it with America's allies. All that such coordination does is damage control. The essence of his problematic Iran policy still remains the biggest menace on the table!
Sources:
Israeli Ambassador insists country won't be bound by Iran
Biden's address to the US Congress
---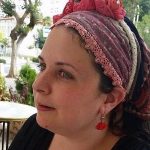 Rachel Avraham is a political analyst working for the Safadi Center for International Diplomacy, Research, Public Relations and Human Rights, which is run by Mendi Safadi, a former Likud Candidate for the Knesset and a former chief of staff of former Israeli Communication Minister Ayoob Kara. Since 2012, she has been working as an Israel-based journalist and writer, covering Iran, Kurdistan, Turkey, Iraq, Syria, the Israeli-Palestinian conflict and other developments in the greater Islamic world.
Her articles have appeared in the Washington Times, the Hill, Front Page Magazine, the Daily Wire, the Christian Post, the Baltimore Jewish Times, the Jerusalem Post, Israel Hayom, Ahval and many other publications across the globe. She received her MA in Middle Eastern Studies from Ben-Gurion University. She got her BA in Government and Politics with minors in Jewish Studies and Middle Eastern Studies from the University of Maryland at College Park.
---
Ken`s new book The Multifront War is now available in 190 countries via Amazon and also on BNs in the US. Buy it now!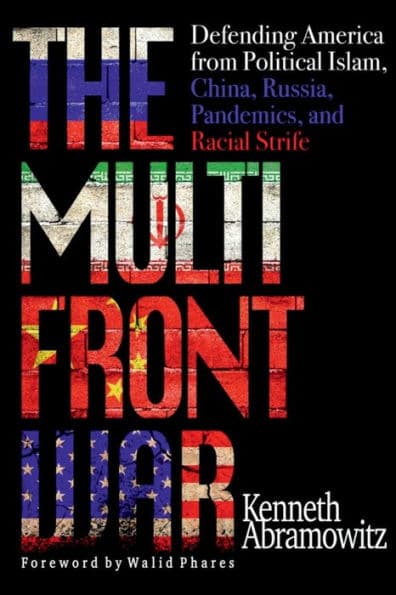 .
.
.