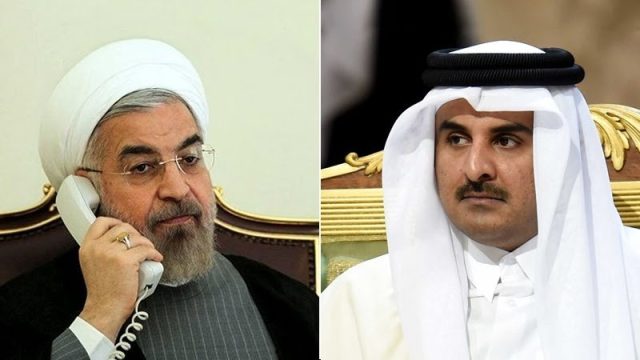 .
By Ayoob Kara
In recent days, Iran and Qatar have signed 14 memoranda of understanding in the fields of aviation, trade, media, electricity, education, and culture. It was also agreed that when Iranian President Ebrahim Raisi visited, Iranians will not need visas to go to that country. This comes amid discussions about whether Qatar might connect its electric grid to Iran, thus allowing Iran to become an energy hub.
In February, Qatar's Foreign Minister ruled out normalization with Israel, claiming that it is unrealistic for Qatar to enter into an agreement with Israel, as Bahrain and the United Arab Emirates did, in the absence of a 'two-state solution'. He claimed that Qatar established trade relations with Israel in 1996, when there was a prospect for peace, but that those hopes died in 2008, after Israel's Operation Cast Lead against Hamas in Gaza.
Qatar is a very rich country full of oil resources. It is influential in the Middle East as well, as demonstrated by the prominent role played by Qatari charities, which carried out renovation work on 1,600 homes in the Gaza Strip, benefiting over 10,000 underprivileged people. They play a pivotal role in providing food, medicine, and shelter to the people of the Gaza Strip. Qatar also pledged over $500 million in assistance to the Gaza Strip in 2021.
Nevertheless, even though Khaled Mashaal, the Hamas Diaspora Director, is based in Qatar, Qatar is not part of the Muslim Brotherhood, contrary to the public perception. They sometimes support different areas in the Muslim world, which they need to do to have influence. The money they give is not earmarked for terror, but it is used for terror anyway, due to a mismanagement of the funds. They don't have any direct connection to the Muslim Brotherhood, which doesn't exist in Qatar. But, beyond Qatar, their money sometimes ends up in the Brotherhood hands due to its various social projects.
The money is sent directly to families and children in the streets in Gaza and other places, not to the Muslim Brotherhood. Qatar has different agreements regarding the money. So, their contributing money to Gaza is not the problem. The problem is that Qatar needs to be in the Avraham Accords, but until now, they have not found the direction that would bring them there without a problem.
Qatar, more than any other country, needs the Abraham Accords agreement. Despite the fact that they try to maintain cordial relations with Iran out of necessity, it did withdraw its embassy from Iran following the Islamic Republic's attack on Saudi Arabia in 2016, and it was allied with Saudi Arabia in the war against Yemen. Although Qatar needs to be on good terms with Iran for strategic reasons, as its oil could be in jeopardy otherwise, it very much wants peace and feels that the country could benefit from peace. Like the other Persian Gulf countries, Qatar is part of the Saudi Arabian Coalition.
All of the Persian Gulf countries fear Iran, yet they have different ideas on how to deal with Iran. Saudi Arabia, the Emirates, and Bahrain have chosen to be downright hostile, but Kuwait and Qatar have decided to be more diplomatic. Thus, a stronger Sunni world at the expense of Iran, as envisioned in the Abraham Accords, is a Qatari interest. But, the Qataris are afraid of the reaction from Iran if they join the Abraham Accords, so they don't. They are geographically close to Iran, so they are afraid to make this decision. This makes them hypocrites. They have not joined the agreement because they are afraid Iran will attack them, but Qatar is a very important country. We must stop the Iranian regime. Whatever the Qataris do, they will not win against Iran, with or without an agreement.
---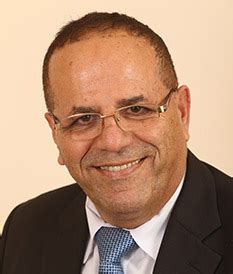 Ayoob Kara was born in the Israeli Druze town of Daliat el-Carmel in 1955. He completed his army service in the Israeli Defense Forces with the rank of major and studied business administration and public policy. He served in the Knesset from 1999 until 2006, and as Deputy Minister of Development of the Negev and the Galilee, Minister at the Prime Minister's Office for Special Functions, and as Israel's Minister of Satellite Communications and Cyber.
In 2015, Kara recognized an opportunity for bridging diplomatic relations between Israel, the Middle East, the Gulf countries and other Islamic states in the region, and he promoted a regional economic conference between the countries. After the election of President Donald Trump, Kara met with him, which led to the economic conference in Bahrain, which concluded that there is a need for a non political body to initiate and promote the economic initiatives for the region.
---
Ken`s new book The Multifront War is now available in 190 countries via Amazon and also on BNs in the US. Buy it now!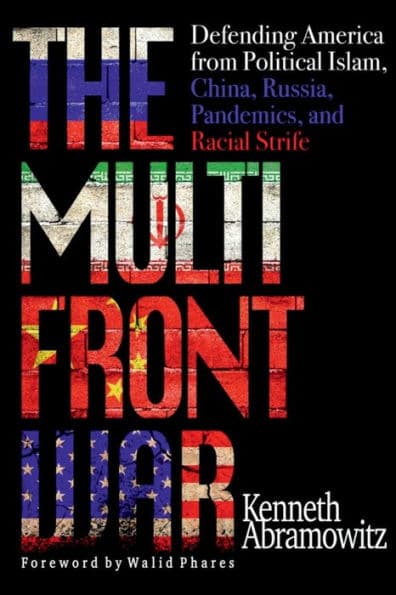 .
---
.
.
.